Vino Volo SLC Airport Menu
Please note we are not affiliated with this business. Prices, ingredients, nutrition and menu options are provided here only as a general reference guide and may be out of date or incorrect. Please be sure to always confirm menu items directly with listed businesses. Look for other menus

here

.
Vino Volo Ale House at SLC International Airport is one of the best dining choices flight side. Choose items from a pan global menu encompassing selections such as Smoked Duck Salad or the Cubano Sandwich. This is not your typical airport menu – loaded with microwaved and deep fried junk.
And it's not just a great airport dining choice. While you're taking a flight, why not enjoy a wine flight too? The restaurant offers eight flights – a series of three tasting's of similarly styled or themed wines. Pictured above is a wine flight with the cured meats plate.
Menus below were taken at Vino Volo Ale House in October 2013: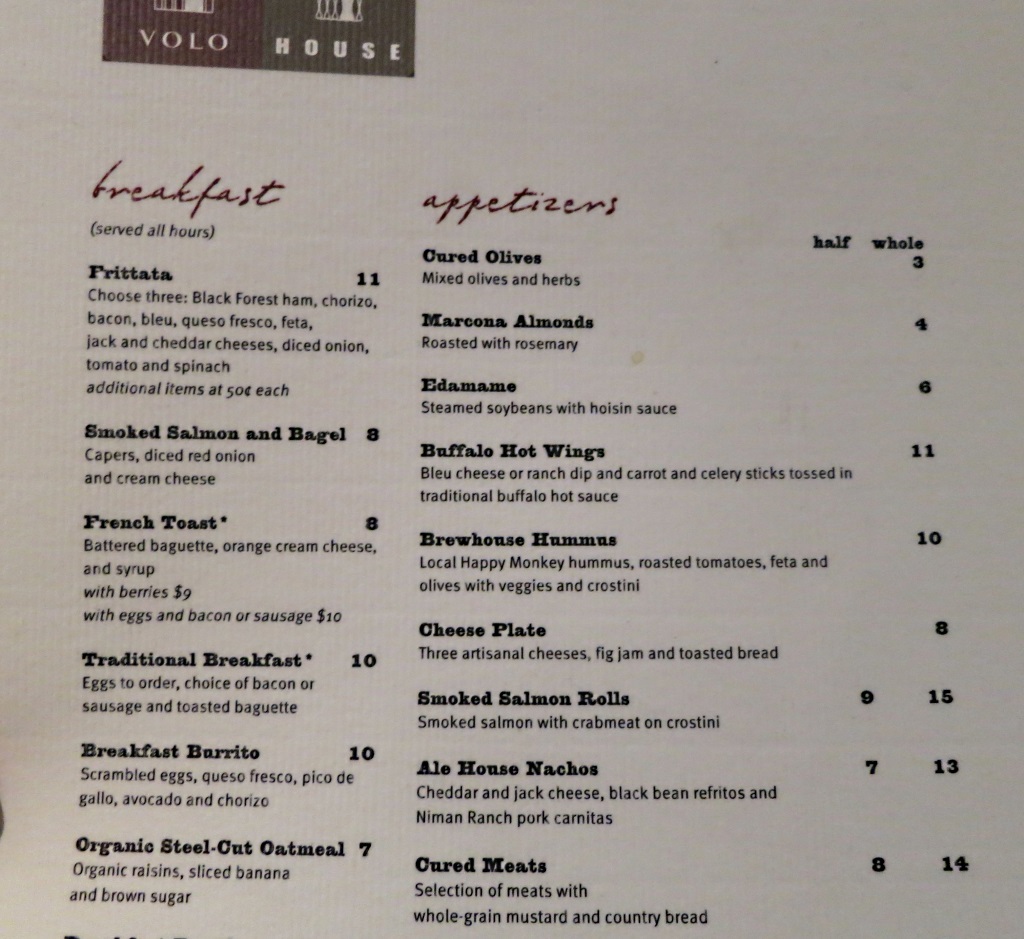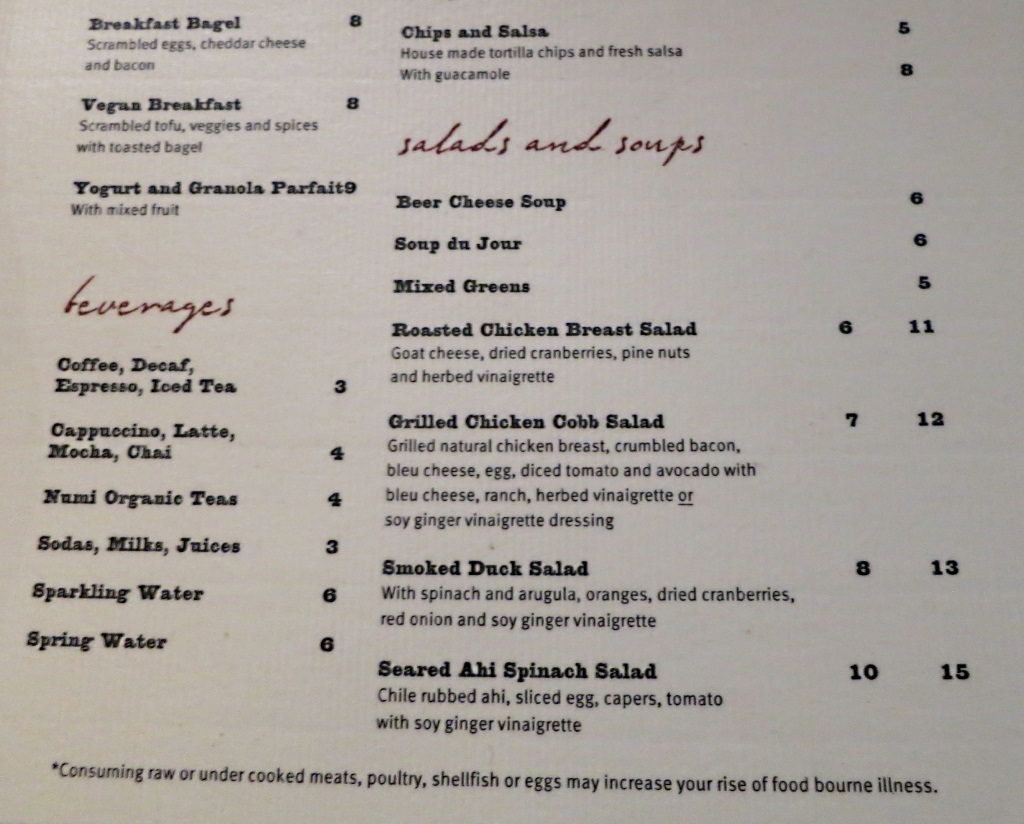 Vino Volo Ale House
Salt Lake City International Airport, 776 Terminal Dr, Salt Lake City, UT 84116