Please note that this business is currently closed. The menu is presented for historical reference only. Check out our restaurant finder for somewhere new to eat.
Please note we are not affiliated with this business. Prices, ingredients, nutrition and menu options are provided here only as a general reference guide and may be out of date or incorrect. Please be sure to always confirm menu items directly with listed businesses.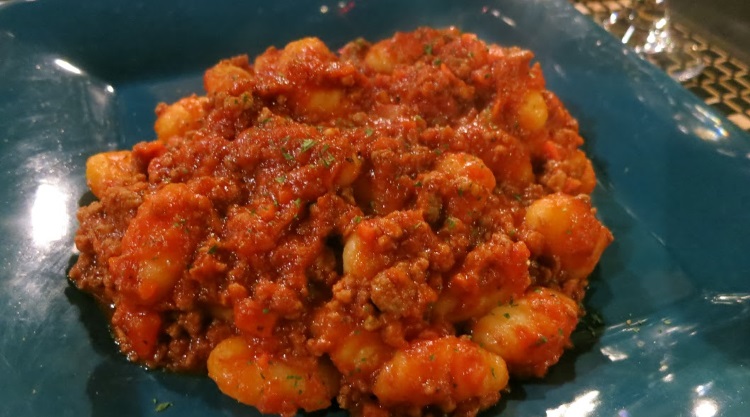 Sole Mio in Sandy comes from the same Italian family behind the popular neighbor restaurant Amici. Moving on from Amici to open their own restaurant in Sole Mio, many of the popular dishes remain, such as the rich and meaty Gnocchi Bolognese with veal, pictured above.
The following Sole Mio menu was taken in summer of 2014: