Please note that this business is currently closed. The menu is presented for historical reference only. Check out our
restaurant finder
for somewhere new to eat.
Please note we are not affiliated with this business. Prices, ingredients, nutrition and menu options are provided here only as a general reference guide and may be out of date or incorrect. Please be sure to always confirm menu items directly with listed businesses. Look for other menus
here
.
If you were paying close attention to this location in 2015, you would have seen the signage for Jang Soo Jang disappear; in it's place, Seoul Garden appeared and with it, a new Korean family serving up all the classics of this trending global cuisine.
If you don't see your favorite Korean dish on the menu, don't be afraid to ask the friendly staff if they can whip something up special for you; the pictured 'steamed egg' dish above isn't on the menu proper, but the kitchen are more than happy to cook it up on request.
The following pictures of the Seoul Garden menu where taken in August 2015: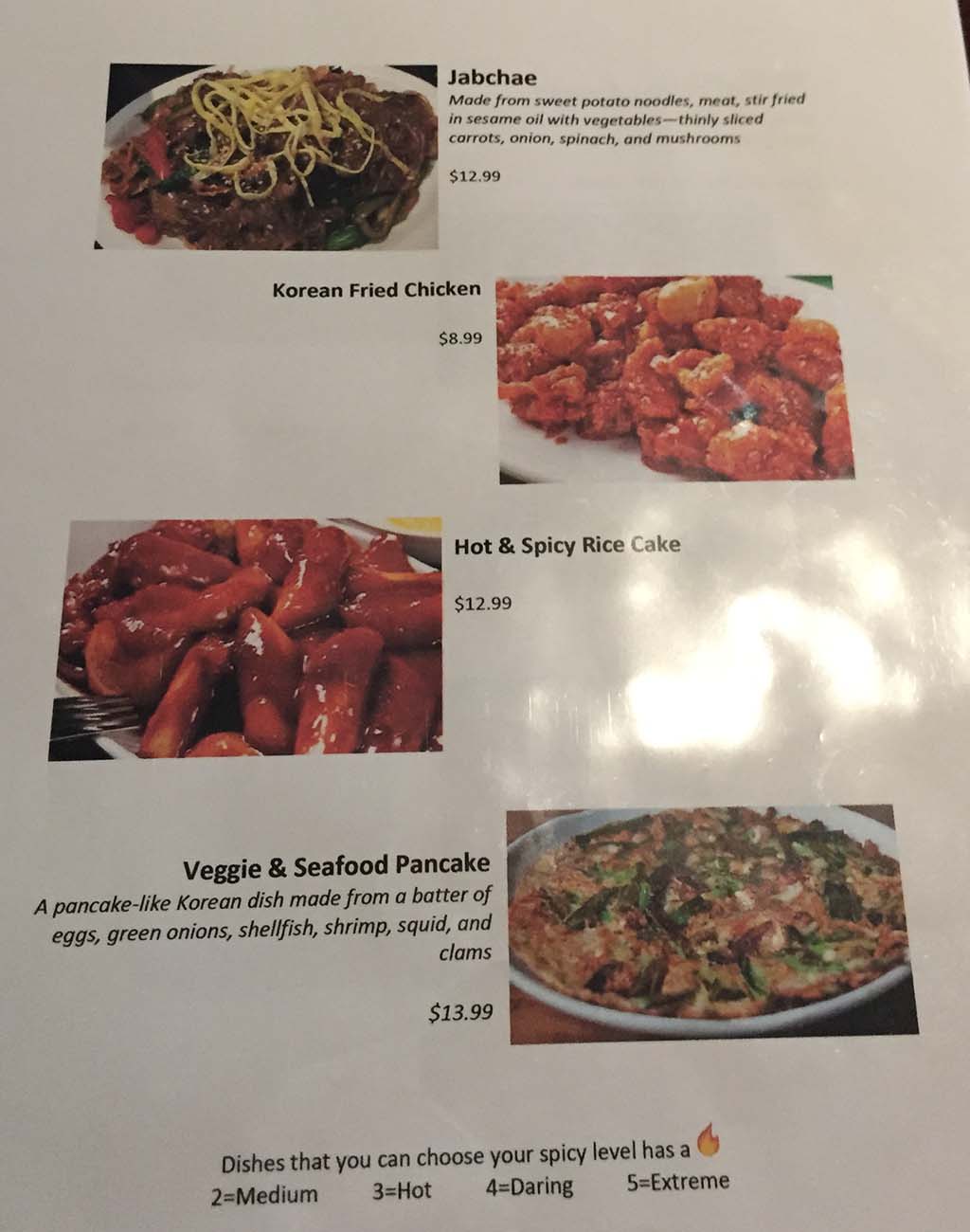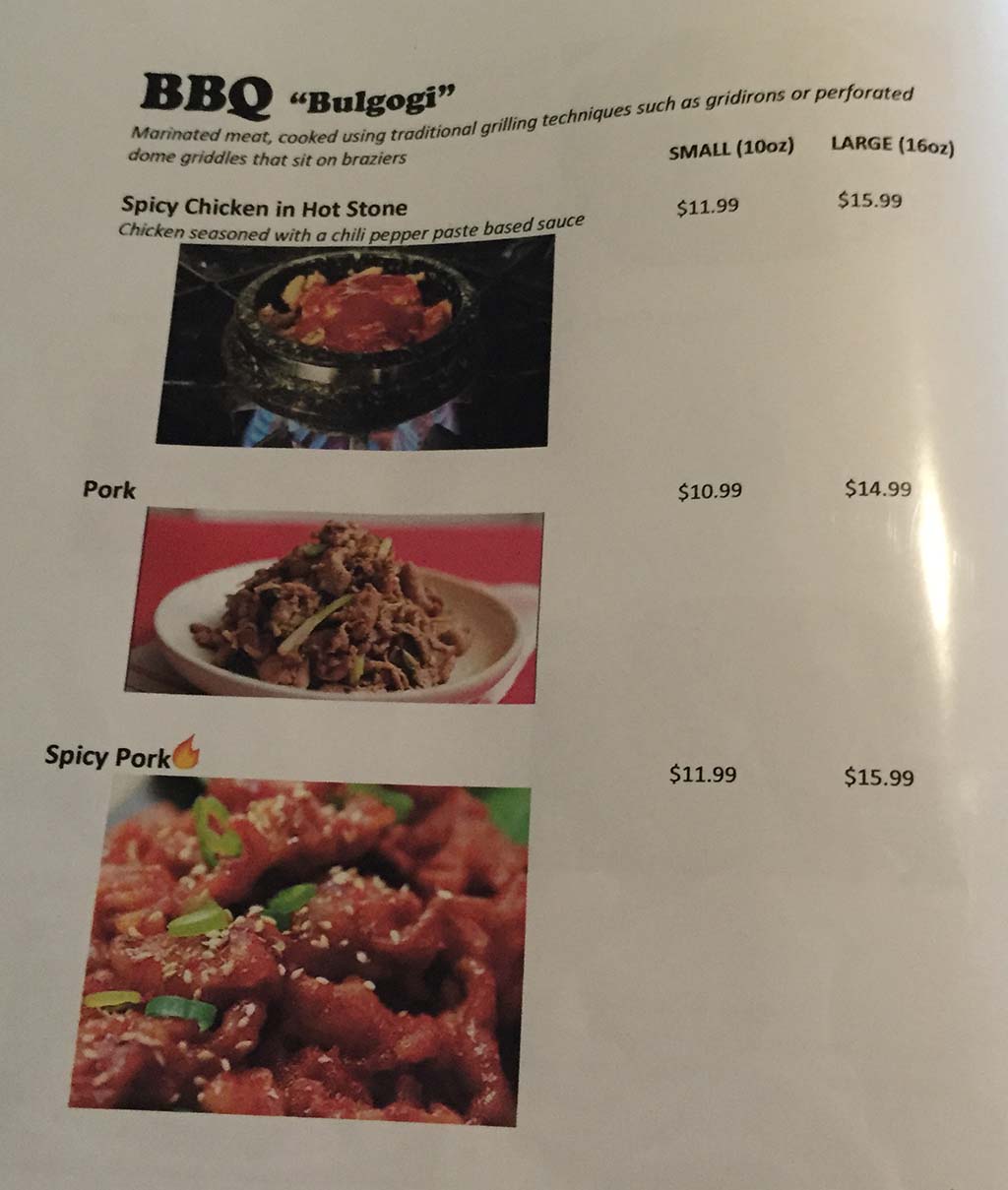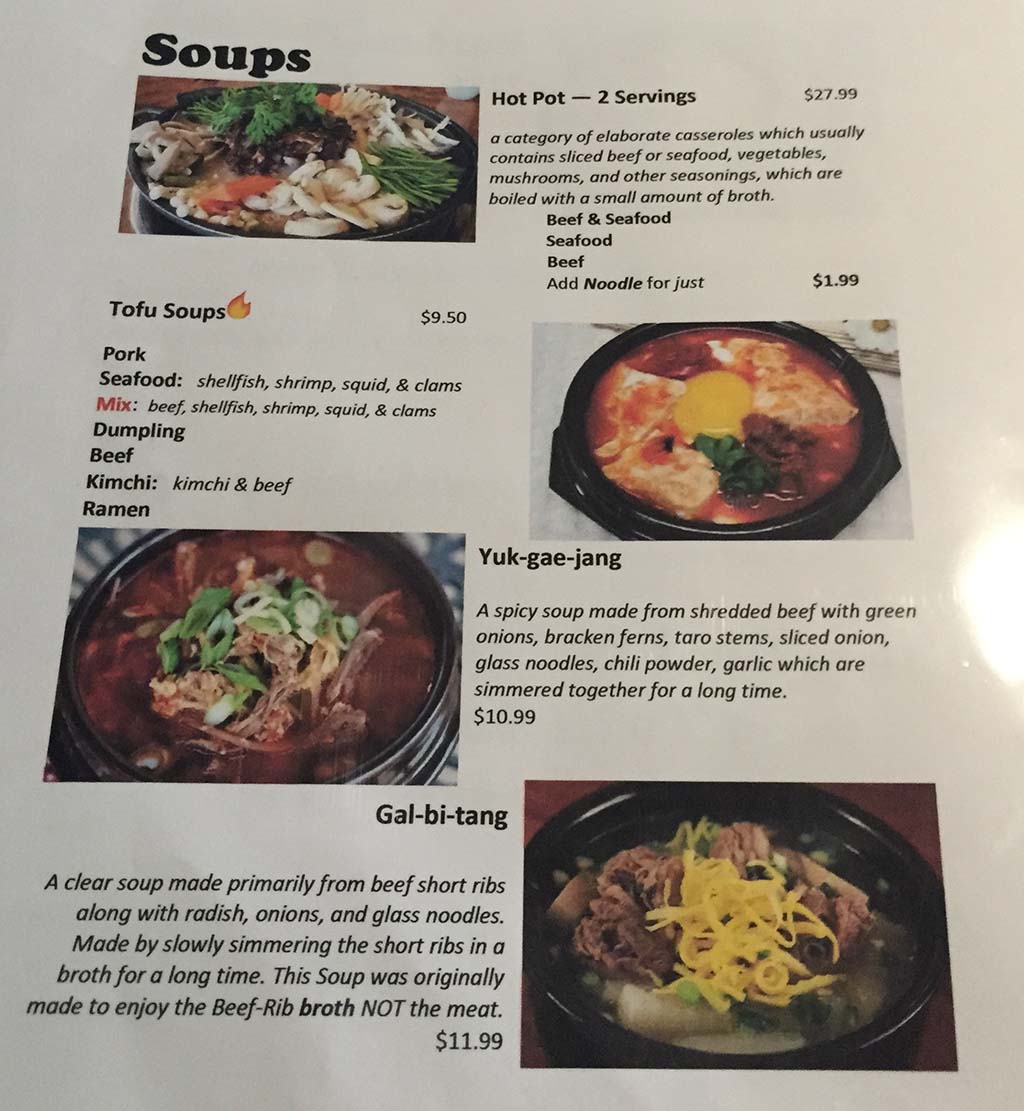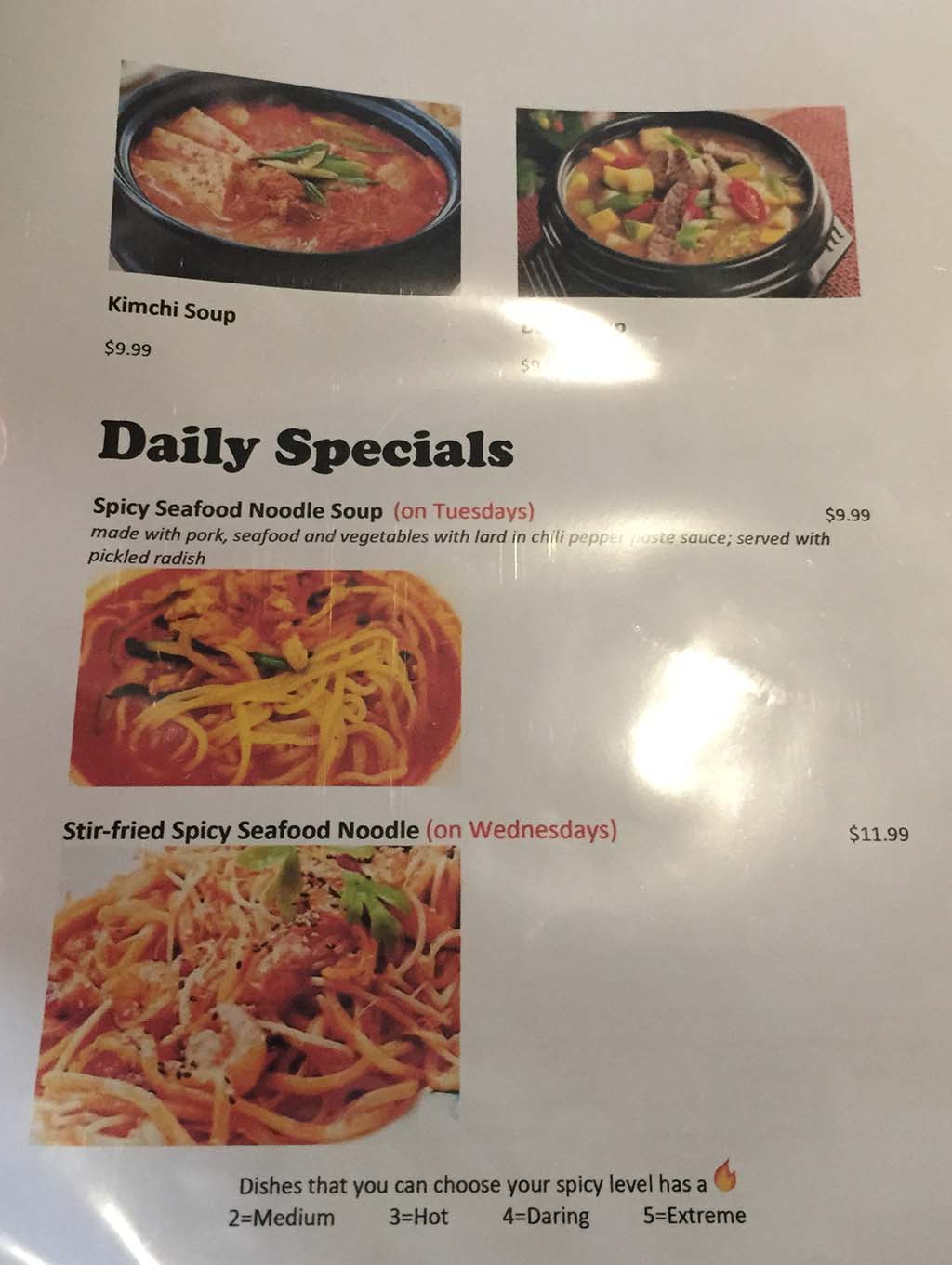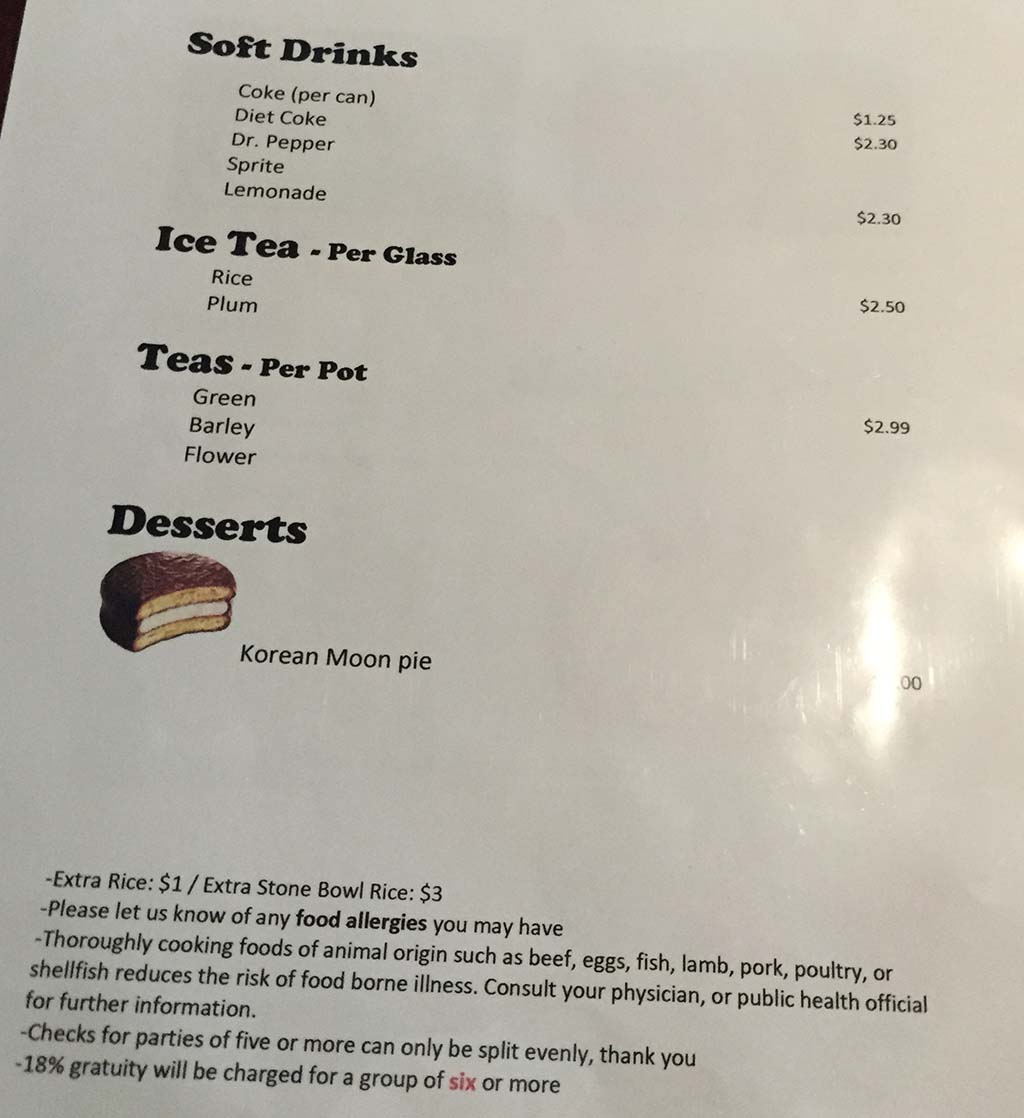 Seoul Garden
2701 State St, South Salt Lake, UT 84115
(385) 375-4904
http://www.yelp.com/biz/seoul-garden-south-salt-lake