Tandoor Indian Grill has been a staple of South Salt Lake for as long as I can remember now. As other restaurants have waxed and waned, this solid Indian restaurant has kept producing quality cuisine year in, year out. Of particular note are the steady rices too; as other competitors in the area have crept up, Tandoor's prices have remained reasonable and fair in my eyes. Pictured above, a sizzling platter of Sheesh Kebab, direct from the restaurants clay Tandoor oven.
Tandoor Indian Grill
discount coupon. Get $5 worth of Indian cuisine just $2 purchase.
Tandoor Indian Grill menu
The following Tandoor Indian Grill menu was scanned from a take out menu in September 2015: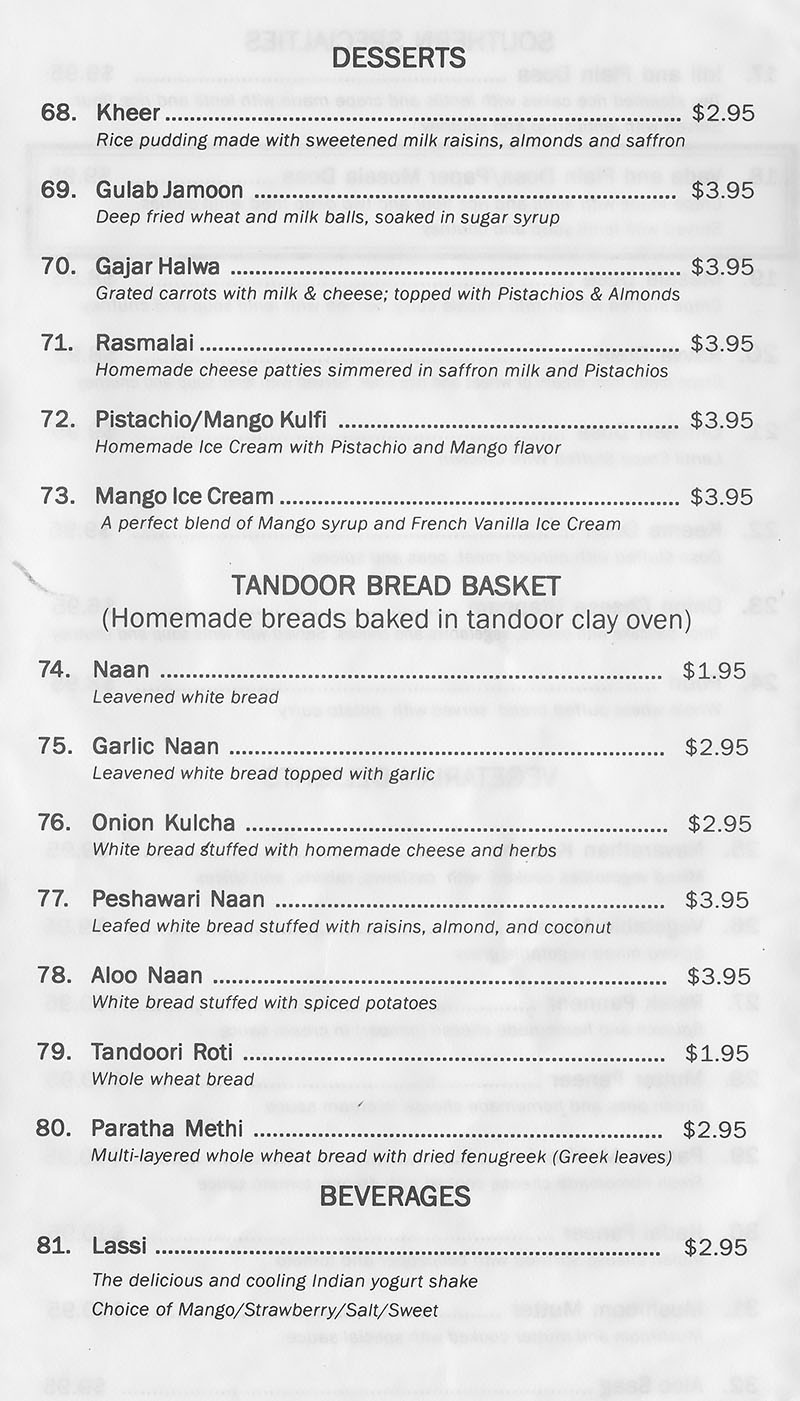 What else should I know about Tandoor Indian Grill
Cuisine: Indian
Don't miss: Souther Indian specialties
Reservations: No
Parking: Shared strip mall parking lot
Alcohol: Beer and wine
Service and atmosphere: Casual, table service
What are the hours for Tandoor Indian Grill
| | |
| --- | --- |
| Monday | 11.00 a.m. – 10.00 p.m. |
| Tuesday | 11.00 a.m. – 10.00 p.m. |
| Wednesday | 11.00 a.m. – 10.00 p.m. |
| Thursday | 11.00 a.m. – 10.00 p.m. |
| Friday | 11.00 a.m. – 10.00 p.m. |
| Saturday | 11.00 a.m. – 10.00 p.m. |
| Sunday | 11.30 a.m. – 9.00 p.m. |
Where is Tandoor Indian Grill located
733 3300 S, Salt Lake City, UT 84106
(801) 486-4542
www.tandoorindiangrill.com