Town And Country Market menu
The following information was recently updated on June 17, 2023
Town and Country Market is a classic deli, loved by locals and owned by locals. The market is goto spot for many folks who pack the place out every lunch time for a filling sandwich or soup. Featured picture above, the Town And Country Market turkey pot roast special sandwich. Call your order in on (801) 487-3132 for a quick turnaround!ferral fee too.
Town And Country Market 2023 menu
The following Town And Country Market is dated June 2023:
Review this restaurant
- have you eaten at this restaurant recently? Let us know the dishes you enjoyed so other diners can find great dishes to order here. Looking for something else? Use our
menu locator here
to discover the restaurant menus closest to you right now.

We are not affiliated with this business. Prices, ingredients, nutrition and menu options are provided only as a reference and may be outdated and incorrect. Always confirm prices directly with the listed businesses.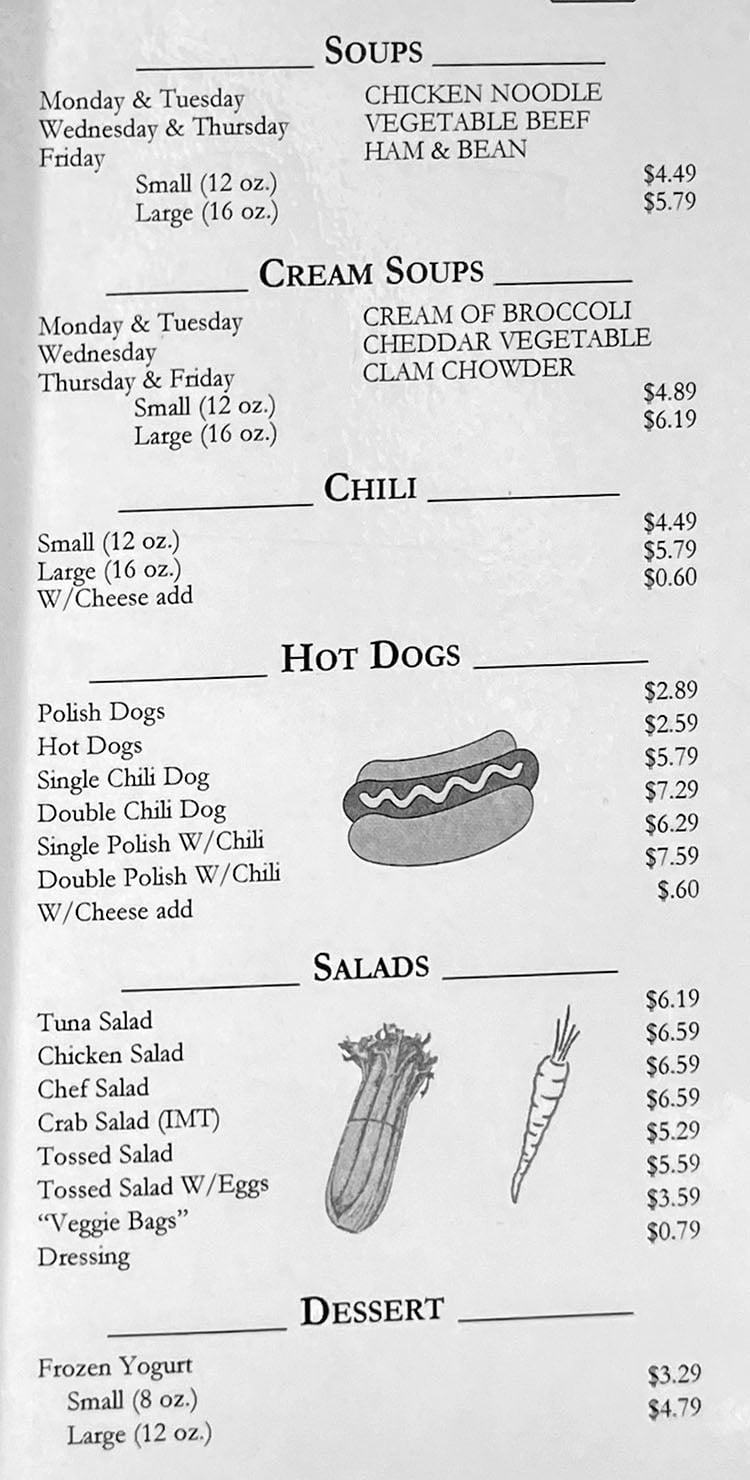 Town And Country Market 2020 menu
The following Town And Country Market is dated January 2020:
The above Town And Country Market menu was provided by a reader of the site.
What else should I know about Town And Country Market
Cuisine: Sandwiches
Don't miss:
Reservations: No
Parking:
Alcohol: No
Service and atmosphere: Casual, counter service
What are the hours for Town And Country Market
| | |
| --- | --- |
| Monday | 8.00 a.m. – 4.00 p.m. |
| Tuesday | 8.00 a.m. – 4.00 p.m. |
| Wednesday | 8.00 a.m. – 4.00 p.m. |
| Thursday | 8.00 a.m. – 4.00 p.m. |
| Friday | 8.00 a.m. – 4.00 p.m. |
| Saturday | closed |
| Sunday | closed |
Where is Town And Country Market located in Utah
2840 Main St, South Salt Lake, UT 84115
(801) 487-3132
Reviews of this restaurant
I rediscovered a never changing gem.
I used to frequent Town and Country often a few years back when I was employed near them. Because of life changes, I drifted away (my loss). Recently my wife and I were traveling down Main Street, SLC, spotted them, and since it was near lunchtime we dropped in. I was delightfully surprised to see it hadn't changed at all. They still offered the same large freshly made delicious sandwiches that I remembered, and I swear the owners remembered me. My salami on rye really hit the spot. We will return with smiles on our faces, stomach's rumbling, and mouths salivating, soon, very soon. Yum😋.
READDY GLEDDY
DELICIOUS, GREAT SERVICE.
Leave your own review
If you'd like to leave a review of your experience at this restaurant please focus on the specific dishes you sampled. Our goal is to help other diners with understanding and enjoying the above menu. If you did not enjoy a dish, please provide constructive criticism so the restaurany can use your feedback to improve.
Reviews that fail to provide insight into the menu for other diners will be removed. Reviews with profanity, or otherwise aggressive in nature will be removed.