The following information was recently updated on January 16, 2018
Review this restaurant
- have you eaten at this restaurant recently? Let us know the dishes you enjoyed so other diners can find great dishes to order here. Looking for something else? Use our
menu locator here
to discover the restaurant menus closest to you right now.

We are not affiliated with this business. Prices, ingredients, nutrition and menu options are provided only as a reference and may be outdated and incorrect. Always confirm prices directly with the listed businesses.
Pizza, pasta and calzone, what's not to love? State Street's Rusted Sun Pizzeria has been providing this tasty trio, and even more, for as long as we can remember. From the NY style pizza slices through the cool and comfortable digs, this is a local favorite pizza parlor.
The following Rusted Sun Pizzeria menu was submitted by a site reader in June of 2017: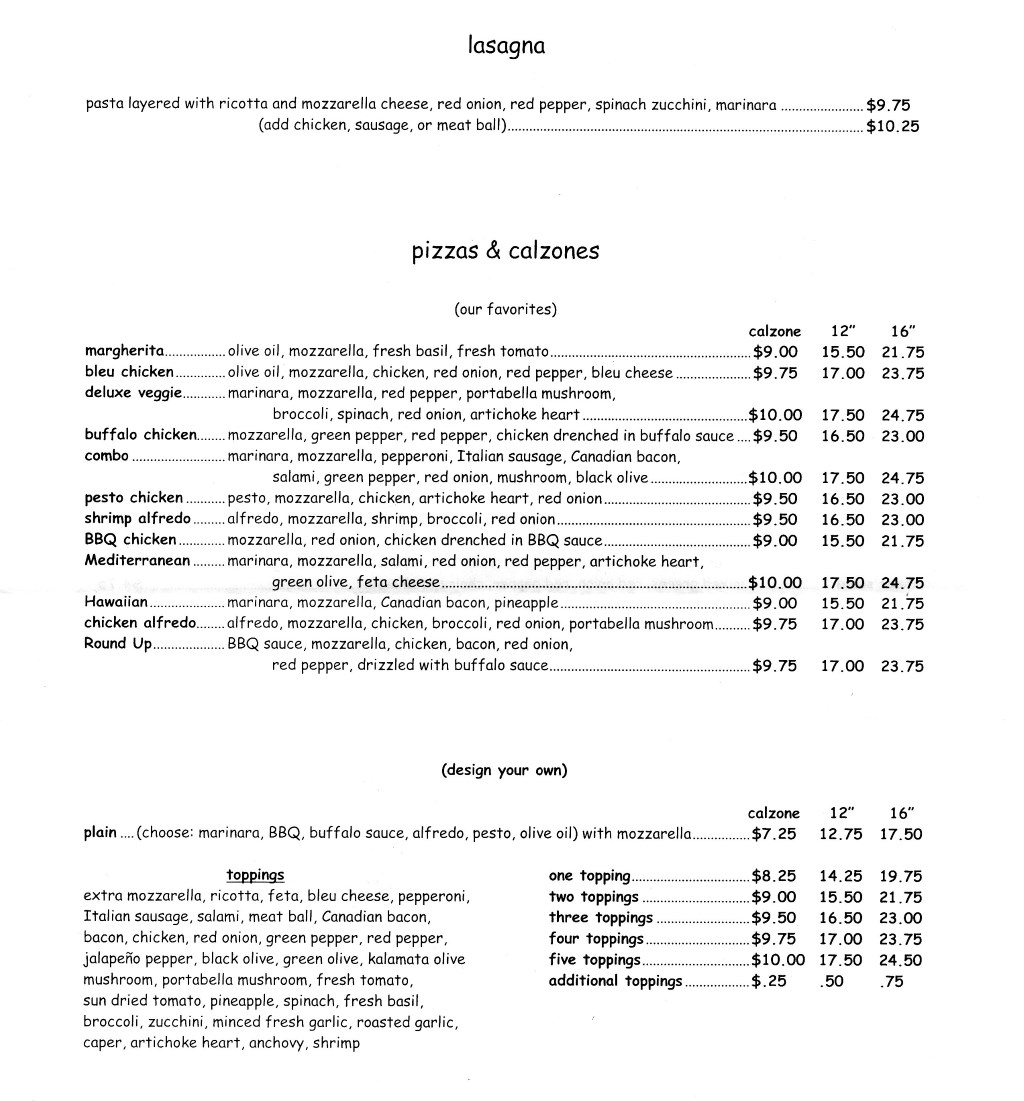 Rusted Sun Pizzeria
2010 State St, Salt Lake City, UT 84115
(801) 483-2120
https://www.facebook.com/Rusted-Sun-Pizzeria-344951294816/
Reviews of this restaurant
Best pizza place in SLC
We love Rusted Sun! Their lunch special is an amazing deal. A drink, a large delicious salad and a pizza slice bigger than your head, made with high quality ingredients and house made dough!
Our kids always ask to go to "the best pizza place"!
Food is delicious, atmosphere is great, and the owner/staff are always kind and helpful!
Leave your own review
If you'd like to leave a review of your experience at this restaurant please focus on the specific dishes you sampled. Our goal is to help other diners with understanding and enjoying the above menu. If you did not enjoy a dish, please provide constructive criticism so the restaurany can use your feedback to improve.
Reviews that fail to provide insight into the menu for other diners will be removed. Reviews with profanity, or otherwise aggressive in nature will be removed.