House Of Tibet in Salt Lake City is a great choice for meat eaters and vegetarians alike. The extensive menu features a little of something for everyone including specialties from India and Tibet.
Get 50% off at House Of Tibet with this Groupon offer.
The following House Of Tibet was converted from the restaurant's Facebook page in September 2017:
Please note we are not affiliated with this business. Prices, ingredients, nutrition and menu options are provided here only as a general reference guide and may be out of date or incorrect. Please be sure to always confirm menu items directly with listed businesses.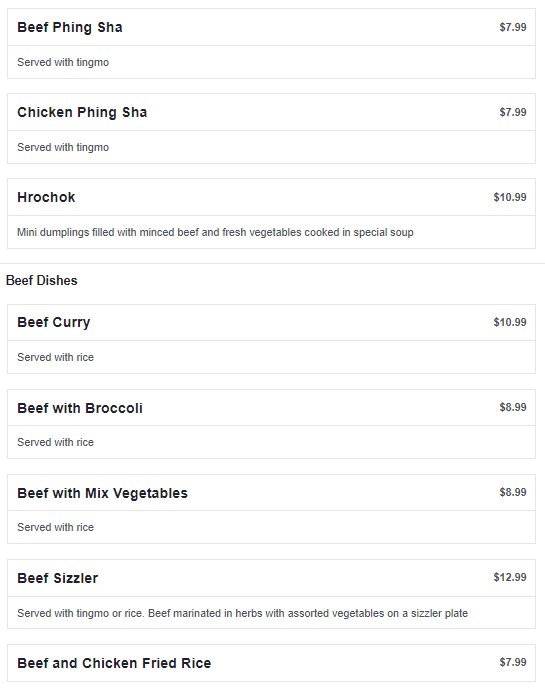 House Of Tibet
145 E 1300 S, Salt Lake City, Utah, UT 84115
(801) 364-1376
houseoftibetsaltlakecity.com