Founded in Pasadena Ca in 2010, Dog Haus has expanded across the nation and now includes a location in Sandy, Utah.
It's signature all beef Haus Dogs and hand crafted proprietary Haus Sausages use no hormones and no antibiotics. All dogs, sausages and burgers are served on grilled King's Hawaiian rolls.
For 40% off at Dog Haus check out this Groupon offer.
The following Dog Haus menu for their Sandy Utah location is dated September 2017 and is converted from a large menu on their site: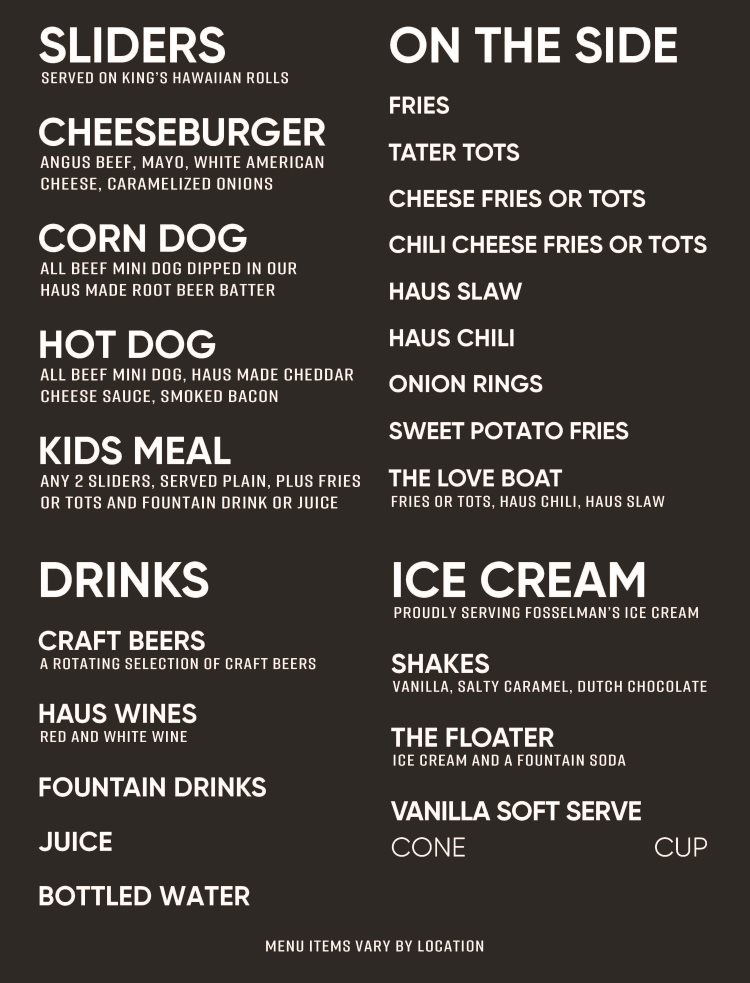 Dog Haus
10261 South State St, Sandy, UT 84070
(801) 987-3202
http://doghaus.com/locations/utah/sandy-now-open.html