Last Updated on
This authentic Italian gelato shop is a huge hit with Salt Lakers. And why wouldn't it be? The vast array of flavors range through the classic to the contemporary and are delicious. Everything is served up with old world charm too.
The following Sweetaly Gelato menu pictures were taken at the South Salt Lake store in November 2017:
The focus on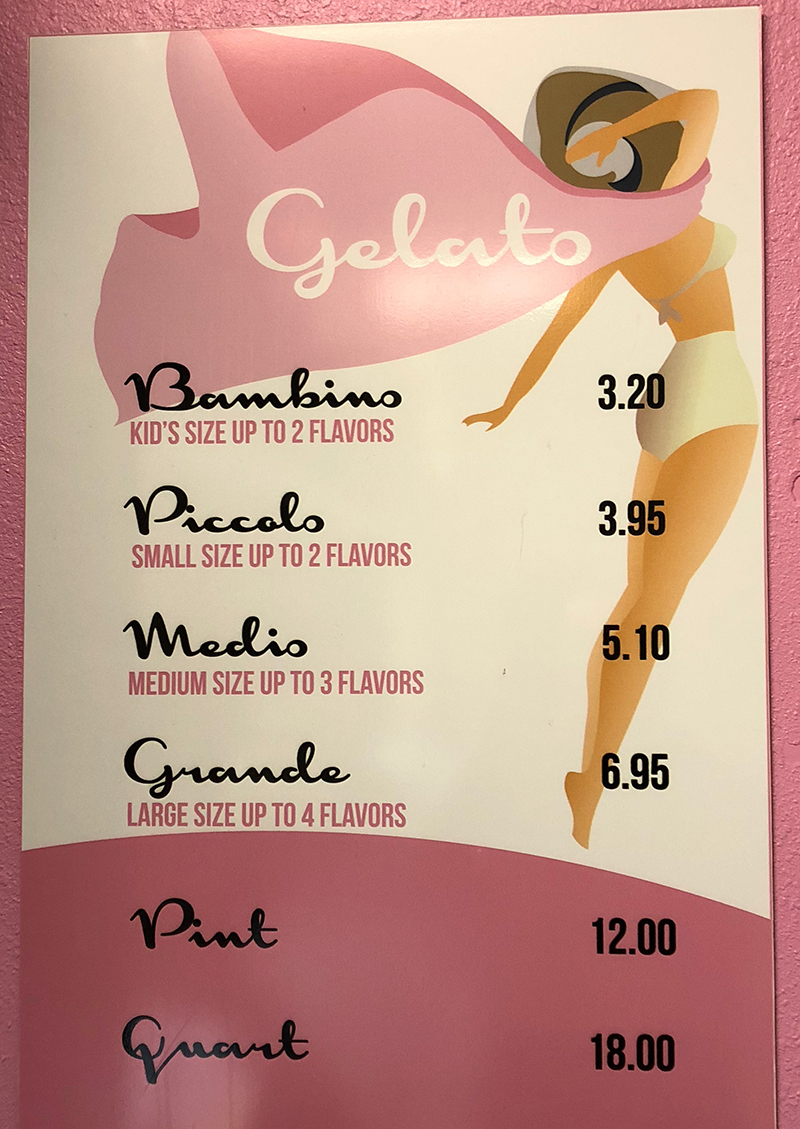 What else should I know about Sweetaly Gelato
Cuisine: Gelato
Don't miss: Gelato!
Reservations: No
Parking: Varies by location
Alcohol: No
Service and atmosphere: Casual, counter service
What are the hours of Sweetaly Gelato
Please note hours are subject to change in the Winter based on demand.
South Salt Lake
| | |
| --- | --- |
| Monday | closed |
| Tuesday | noon – 9 p.m. |
| Wednesday | noon – 9 p.m. |
| Thursday | noon – 9 p.m. |
| Friday | noon – 9 p.m. |
| Saturday | noon – 9 p.m. |
| Sunday | closed |
Sugar House
| | |
| --- | --- |
| Monday | closed |
| Tuesday | 12.15 – 9 p.m. |
| Wednesday | 12.15 – 9 p.m. |
| Thursday | 12.15 – 9 p.m. |
| Friday | 12.15 – 9 p.m. |
| Saturday | 12.15 – 9 p.m. |
| Sunday | closed |
15th and 15th
| | |
| --- | --- |
| Monday | noon – 9 p.m. |
| Tuesday | noon – 9 p.m. |
| Wednesday | noon – 9 p.m. |
| Thursday | noon – 9 p.m. |
| Friday | noon – 10 p.m. |
| Saturday | noon – 10 p.m. |
| Sunday | noon – 8 p.m. |
Where is Sweetaly Gelato located
Sweetaly Gelato has three locations on the East side of SLC:
South Salt Lake
465 3300 S, South Salt Lake, UT 84115
(801) 467-6808
15th and 15th SLC
1594 Stratford Ave S, Salt Lake City, UT 84106
(801) 300-5873
Sugar House
1527 S 1500 E, Salt Lake City, UT 84105
(801) 410-4192