Please note that this business is currently closed. The menu is presented for historical reference only. Check out our restaurant finder for somewhere new to eat.
The Cluck Truck is no longer in business. Almost. The truck rebranded to the Nomad Eatery food truck in 2018. See their menu here:
https://www.slcmenu.com/2018/03/17/nomad-eatery-food-truck-menu/
The Cluck Truck is the work of Eli and Kwasi Foutz & Holly and James Cloyd. The result – The a family owned and operated business serving both Utah Valley and Salt Lake Counties. You can also find the truck's delicious chicken on the menu at Nomad Eatery too.
James and The following Cluck Truck food truck menu is dated November 2017: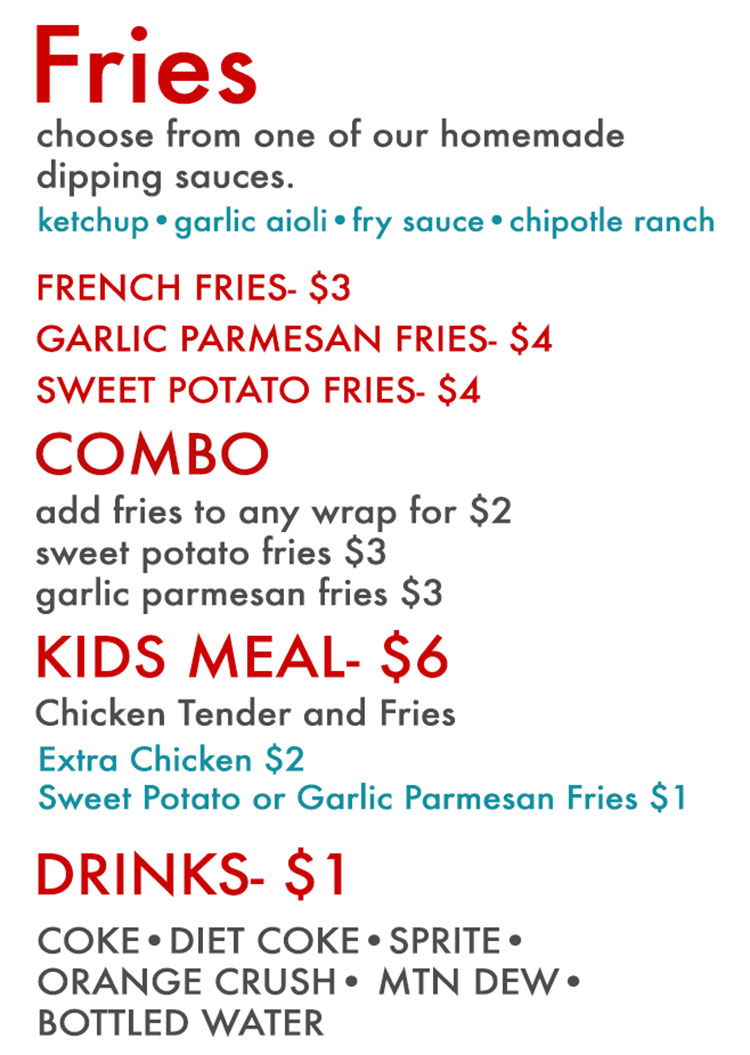 The following Cluck Truck food truck menu was converted fro the business website in November 2017:
Cluck Truck
location varies
cluckingdelicious.com