Last Updated on
Squatters is our pick for the best place to eat at SLC airport. Located midway down Concourse C the brew pub offers ample space to rest and relax, grab a bite and a brew. The pub is open seven days a week all year around and the main kitchen starts daily at 7 a.m. The whole menu, including breakfast is served until 10 p.m. daily until a late night eats menu kicks in till midnight and closure. The full bar opens from 8.30 a.m. every day of the week and serves up many of Squatters' award winning craft brews.
The following Squatters Salt Lake City airport menu is dated December 2017: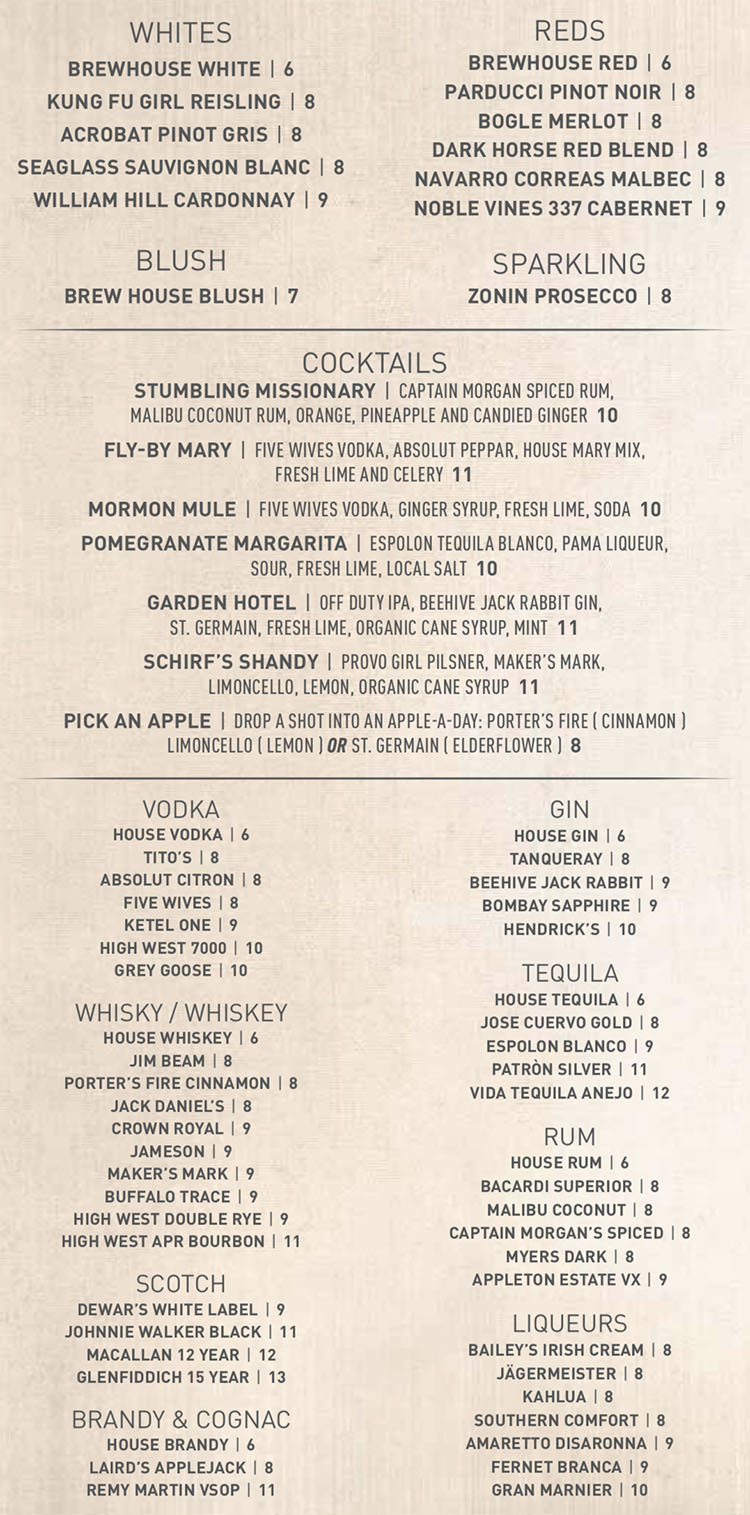 The above Squatters Salt Lake City airport menu was converted from the businesses downloadable PDF dated December 2017:
Where is Squatters located in the SLC airport?
You can find Squatters in Terminal 2 of the airport, on Concourse C. The pub is about half way down the concourse. Their phone number is (801) 575-2002.
Staying in SLC?
If you're staying longer in SLC than just a quick trip through the airport, let us help you out with a few more pieces of info and help.
Things to do in Salt Lake City – A quick guide of how to spend a day in Salt Lake City, ordered by your interests. And of course, we provide where to get breakfast, lunch and dinner each day.
$20 Lyft Credit – While we have Uber in SLC, Lyft is here too and is just as good (we think better). Use the link to signup and get $20 in free credit if you haven't used them before. And yes, you can get both Uber and Lyft to and from the SLC airport. If you're taking a ride out of the airport, just follow the signage (at baggage claim) for ride share pick up points.