One More Noodle House menu is the business that opened when CY Noodle House left this spot to move a few doors down in late 2017. The business is still thankfully noodle centered and now offers even more exotic and interesting dishes to slurp and savor your way through than ever.
The following One More Noodle House menu is dated January 2018:
Please note we are not affiliated with this business. Prices, ingredients, nutrition and menu options are provided here only as a general reference guide and may be out of date or incorrect. Please be sure to always confirm menu items directly with listed businesses.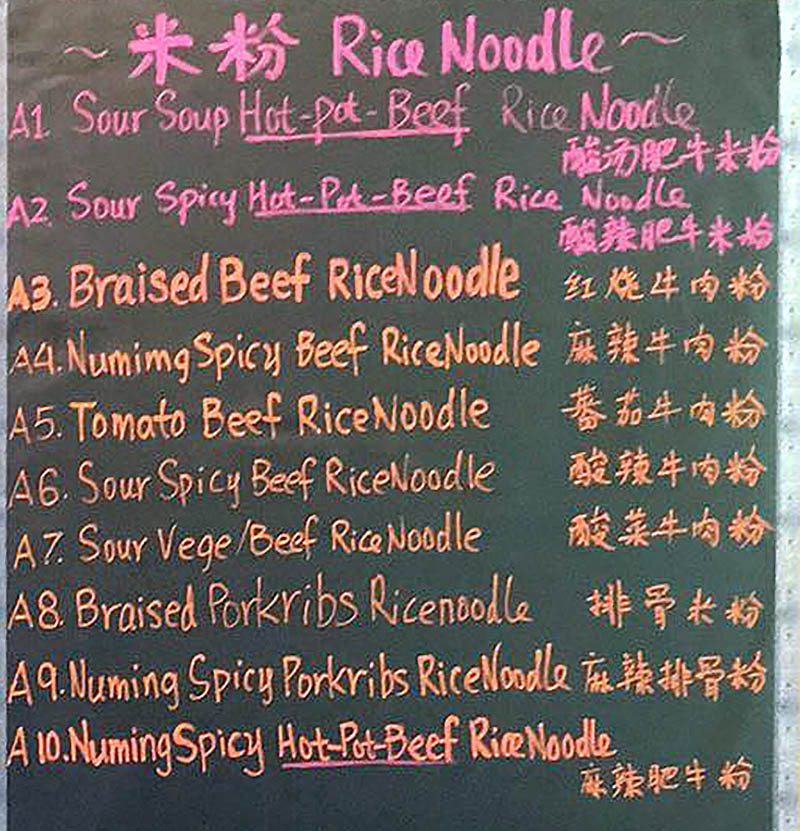 The above One More Noodle House menu was provided directly by the restaurant in January 2018.
What else should I know about One More Noodle House
Cuisine: Noodles
Don't miss: Spicy authentic dishes
Reservations: No
Parking: Plenty on site in shared lot
Alcohol: No
Service and atmosphere: Casual
What are the hours of One More Noodle House?
| | |
| --- | --- |
| Monday | 11.00 a.m. – 9.00 p.m. |
| Tuesday | 11.00 a.m. – 9.00 p.m. |
| Wednesday | 11.00 a.m. – 9.00 p.m. |
| Thursday | 11.00 a.m. – 9.00 p.m. |
| Friday | 11.00 a.m. – 9.00 p.m. |
| Saturday | 11.00 a.m. – 9.00 p.m. . |
| Sunday | 11.00 a.m. – 9.00 p.m. |
Where is One More Noodle House located in Utah
3390 State Street Suit N5, South Salt Lake, UT 84115
(801) 906-8992
facebook.com/One-More-Noodle-House-143129506417383/