Please note we are not affiliated with this business. Prices, ingredients, nutrition and menu options are provided here only as a general reference guide and may be out of date or incorrect. Please be sure to always confirm menu items directly with listed businesses.
This gourmet food truck offers creative pizza all over town. A popular spot to find them is at the Gateway's food truck meet up, but check their Facebook page below for exact schedules. If you can't decide which pizza to order, check out their half and half option on the menu below – and sample two!
The following Umani food truck menu was provided by local Yelper Ian S. Check his profile out for more info.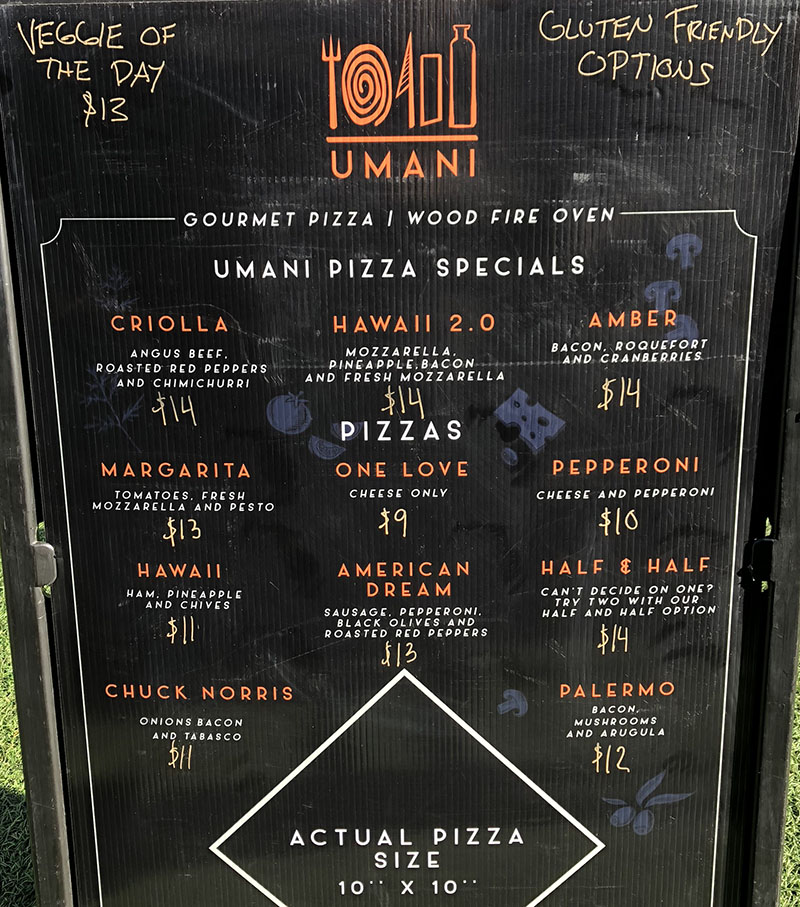 Umani food truck
location varies
facebook.com/pg/umanicucina