The third business from Thai-food expert Anny Sooksri, opened up in a hospital. Yep, you read that right and as such – this is probably the best hospital food you'll ever taste. The concept is quick and casual, for hospital workers and visitors alike. The prices aren't hard on the wallet either.
Siam Noodle Bar menu
The following Chabaar Beyond Thai menu is dated January 2018: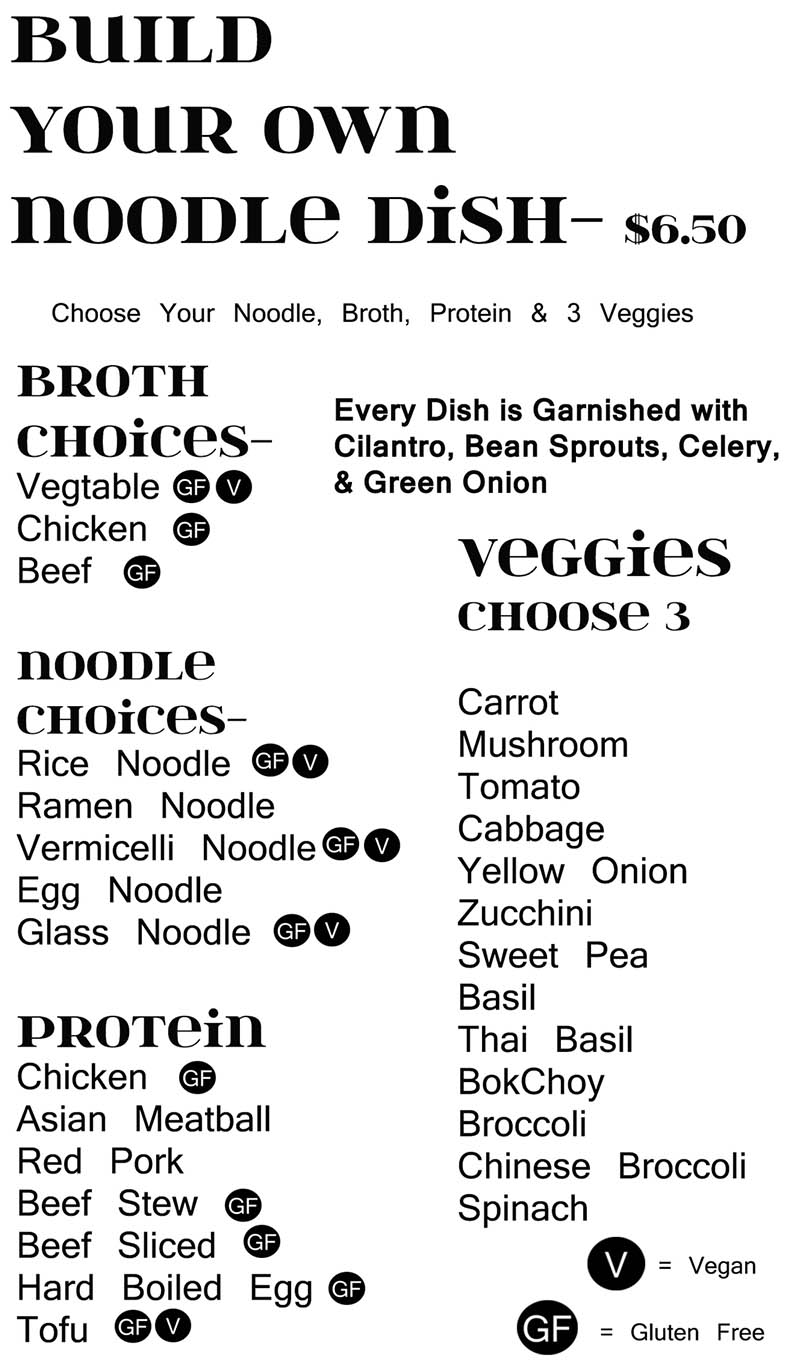 The above Siam Noodle Bar menu was converted from a download offered by the business in January 2018.
What else should I know about Siam Noodle Bar menu
Cuisine: Thai
Don't miss: Build your own noodles
Reservations: No
Parking: Hospital parking lot
Alcohol: No
Service and atmosphere: Casual, counter ordering
Other restaurants by Anny Sooksri include Tea Rose Diner and Chabaar Beyond Thai.
What are the hours for Siam Noodle Bar
| | |
| --- | --- |
| Monday | 9.00 a.m. – 4.00 p.m. |
| Tuesday | 9.00 a.m. – 4.00 p.m. |
| Wednesday | 9.00 a.m. – 4.00 p.m. |
| Thursday | 9.00 a.m. – 4.00 p.m. |
| Friday | 9.00 a.m. – 3.00 p.m. |
| Saturday | closed |
| Sunday | closed |
Where is Siam Noodle Bar located in Utah
IMC Murray
5171 Cottonwood St #160, Salt Lake City, UT 84107
(801) 262-1888
annystakeonthai.com