Last Updated on
Watch Tower Cafe holds claim to be "Salt Lake's only comic book and gaming cafe." The cafe serves exclusively La Barba coffee as well as boba, Italian sodas, loose leaf tea, hot chocolate and much more. The cafe also serves a range of snacks and sandwiches.
Watch Tower offers board games, retro video games, legos, coloring books and more with tons of space to play or study! The cafe also opens late until midnight most days of the week, making it a perfect hang out spot at all hours.
Watch Tower Cafe menu
The following Watch Tower Cafe menu is dated March 2017: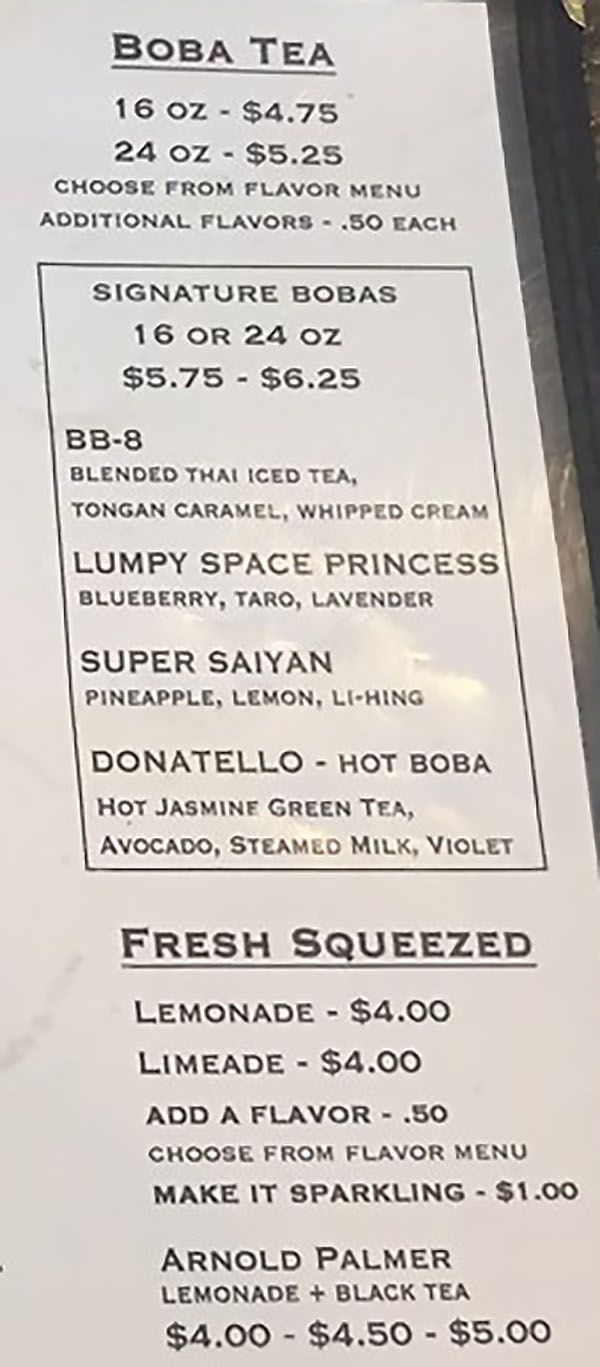 The above Pho Thin menu was provided by local Yelper Mylan D.
Other interesting menus and items from our ad partners
What are the hours for Watch Tower Cafe
| | |
| --- | --- |
| Monday | 8.00 a.m. – midnight |
| Tuesday | 8.00 a.m. – midnight |
| Wednesday | 8.00 a.m. – midnight |
| Thursday | 8.00 a.m. – midnight |
| Friday | 8.00 a.m. – midnight |
| Saturday | 9.00 a.m. – midnight |
| Sunday | 9.00 a.m. – 10.00 p.m. |
What else should I know about Watch Tower Cafe
Cuisine: Coffee shop
Don't miss: Board games, video games and more
Reservations: No
Parking: Own lot
Alcohol: No
Service and atmosphere: Casual
Where is Watch Tower Cafe located
1588 State St, Salt Lake City, UT 84115
(801) 477-7671
watchtower-cafe.com