Catrachos Restaurant menu
New for 2018 is this West Valley City restaurant the serves Honduran and Salvadorian cuisine. Of particular note is the extensive seafood selection, everything from peeling shrimp to oysters to a variety of seafood cocktails.
Catrachos Restaurant menu
The following Catrachos Restaurant menu is dated March 2020:
Please note we are not affiliated with this business. Prices, ingredients, nutrition and menu options are provided here only as a general reference guide and may be out of date or incorrect. Please be sure to always confirm menu items directly with listed businesses. Look for other menus
here
.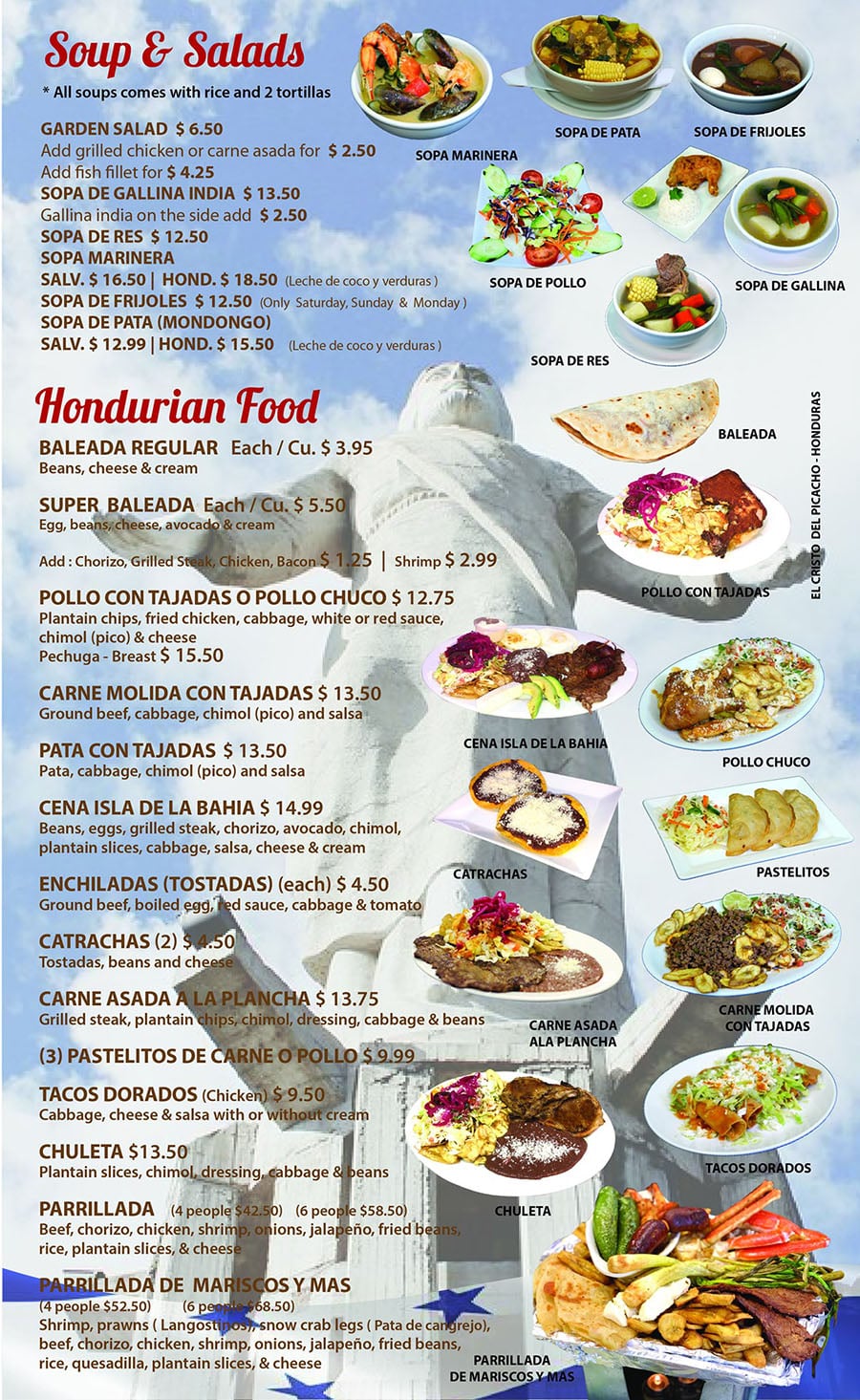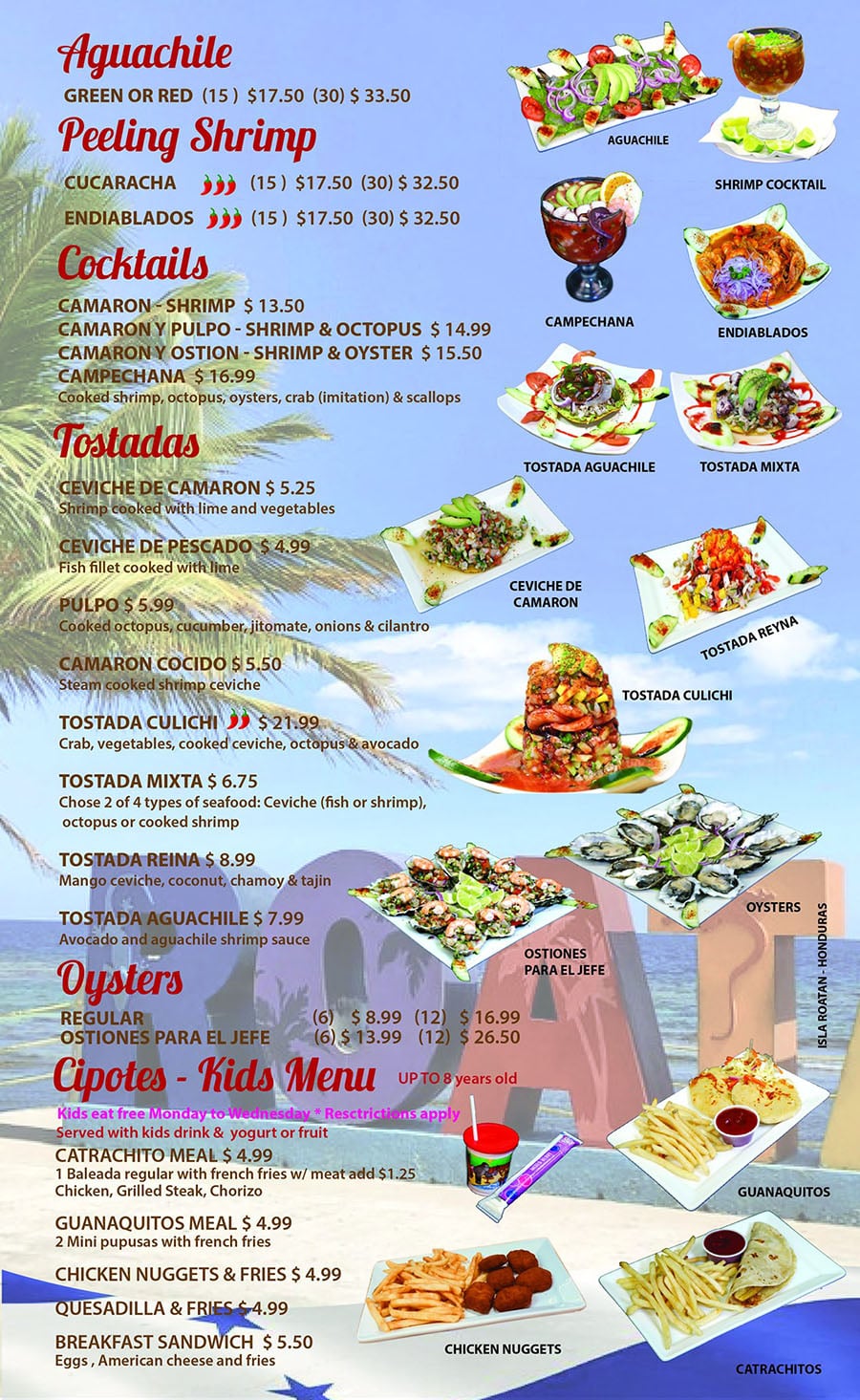 The above Catrachos Restaurant menu was provided by the restaurant.
What are the hours for Catrachos Restaurant
| | |
| --- | --- |
| Monday | 8.00 a.m. – 10.00 p.m. |
| Tuesday | 8.00 a.m. – 10.00 p.m. |
| Wednesday | 8.00 a.m. – 10.00 p.m. |
| Thursday | 8.00 a.m. – 10.00 p.m. |
| Friday | 8.00 a.m. – 11.00 p.m. |
| Saturday | 9.00 a.m. – 11.00 p.m. |
| Sunday | 8.00 a.m. – 10.00 p.m. |
What else should I know about Catrachos Restaurant
Cuisine: Honduran and Salvadorian
Don't miss:
Reservations: No
Parking:
Alcohol: Full bar
Service and atmosphere: Casual, waiter service
Where is Catrachos Restaurant located
3584 S. Redwood Road, West Valley City, Utah 84119
(801) 906-0911