Last Updated on
Food Truck "El Nene Sammy" is a family business, started in September 2017. The cuisine is Mexican Food with an Argentine twist all prepared fresh. The menu includes tacos, quesadillas, burritos, nachos, tostadas, and natural bowls. Top it off with many free toppings, and their famous Argentine chimichurri sauce. You can find more about them on their Facebook page.
El NeNe Sammy food truck menu
The following El NeNe Sammy menu is dated August 2018: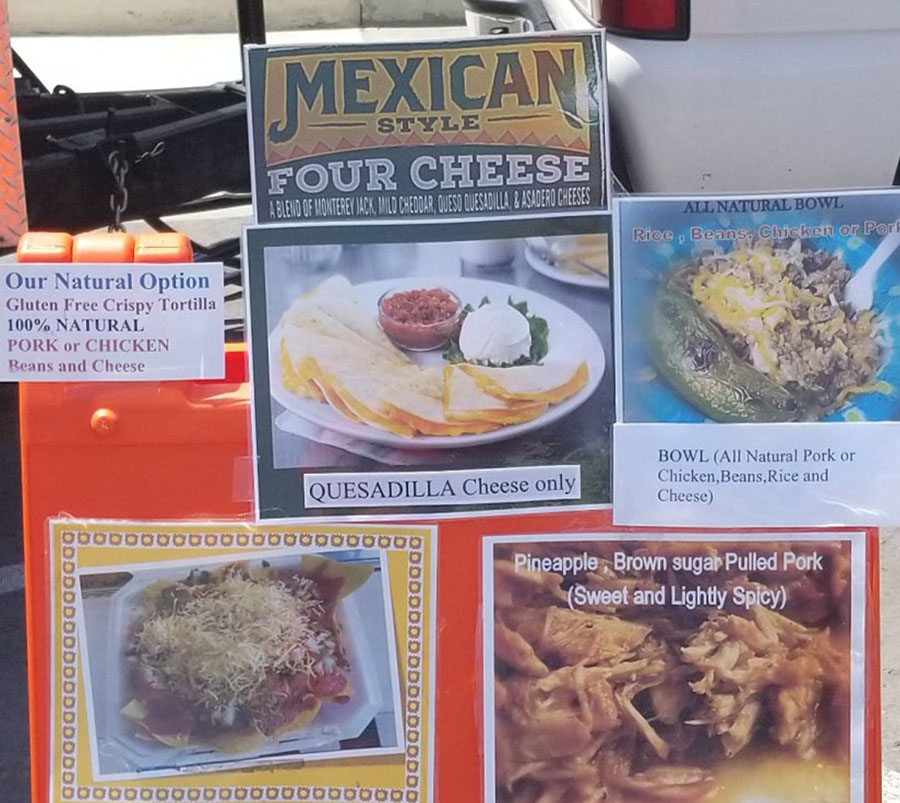 The above El NeNe Sammy menu was provided to us by Red Neck Food Rambles.
Other interesting menus and items from our ad partners