Pho Hong Chau is a Vietnamese restaurant in South Salt Lake; the restaurant replaced the space left empty by CY Noodles House moving a few doors to the West. Pho Hong Chau offers an extensive menu of all your favorite Vietnamese dishes such as bun, pho and much more.
Pho Hong Chau delivered: Use Postmates to get Pho Hung Chau delivered right to your desk or door. Get $100 in delivery credit when you make your first order too! Plus we get an $8 referral fee when you place your first order 🙂
Pho Hong Chau menu
The following Pho Hong Chau menu is dated July 2019:
Please note we are not affiliated with this business. Prices, ingredients, nutrition and menu options are provided here only as a general reference guide and may be out of date or incorrect. Please be sure to always confirm menu items directly with listed businesses. Look for other menus
here
.
The above Pho Hong Chau menu was provided by the Salt Plate City.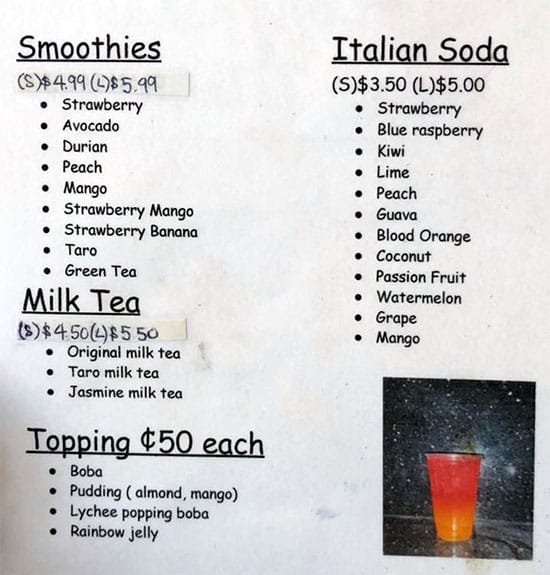 What are the hours for Pho Hong Chau
| | |
| --- | --- |
| Monday | 11.00 a.m. – 9.00 p.m. |
| Tuesday | closed |
| Wednesday | 11.00 a.m. – 9.00 p.m. |
| Thursday | 11.00 a.m. – 9.00 p.m. |
| Friday | 11.00 a.m. – 10.00 p.m. |
| Saturday | 11.00 a.m. – 10.00 p.m. |
| Sunday | 11.00 a.m. – 7.00 p.m. |
What else should I know about Pho Hong Chau
Cuisine: Vietnamese
Don't miss:
Reservations:
Parking:
Alcohol:
Service and atmosphere:
Seating:
Where is Pho Hong Chau located
3390 S State St, Salt Lake City, Utah 84115, USA
(801) 906-8858
facebook.com/pg/Phở-Hồng-châu-189323704992216