Last Updated on
In late 2018 Finca slowly transitioned into a new restaurant: George. The name is a reference to owner Scott Evans' father, and relays the warm, familial experience the restaurant hopes to give guests. On the diverse menu you'll find favorites from the older Spanish inspired Finca menu plus plenty of new additions that range through classic French to modern American. Also check out the in house wine bar – Bar George – featuring a rare of interesting natural wines from around the world.
George menu
The following George menu is dated December 2018: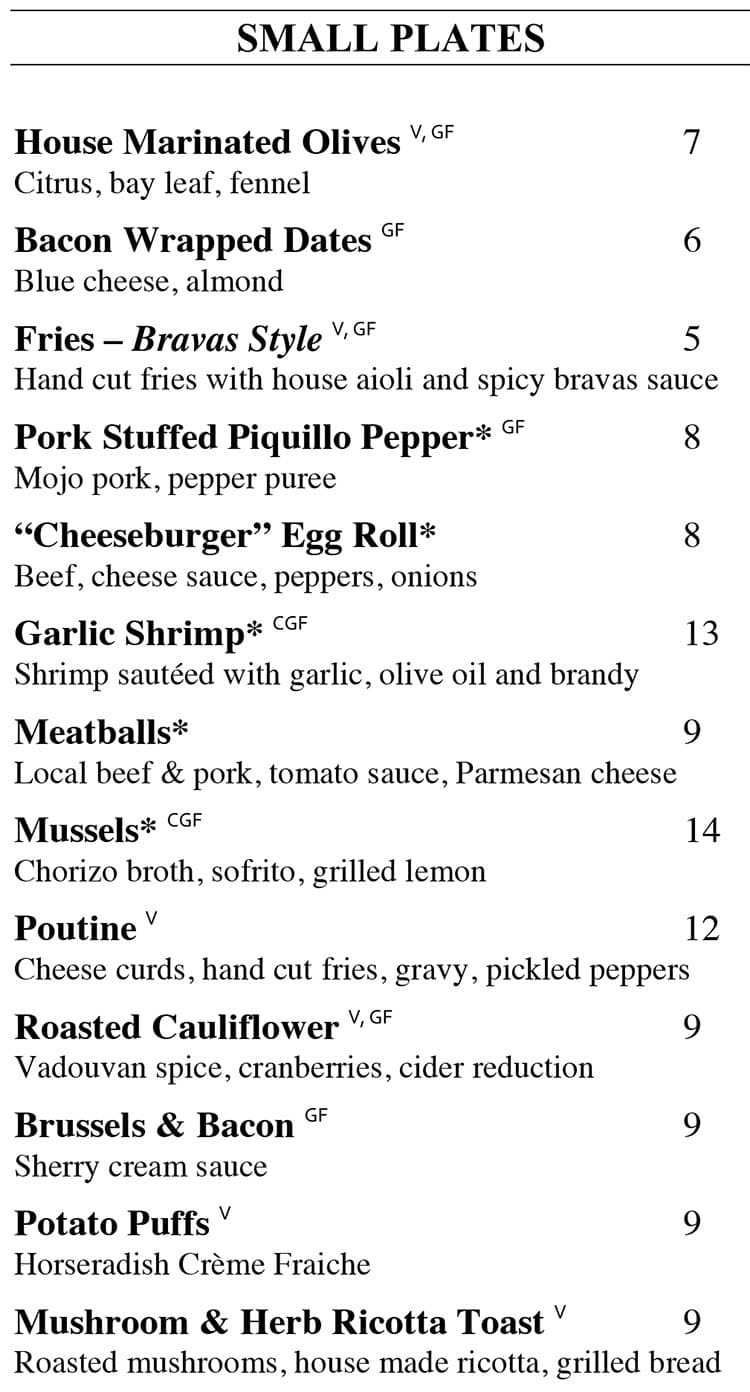 The above George menu was provided directly by the restaurant.
What are the hours for George
| | |
| --- | --- |
| Monday | 5.00 p.m. – 9.00 p.m. |
| Tuesday | 5.00 p.m. – 9.00 p.m. |
| Wednesday | 5.00 p.m. – 9.00 p.m. |
| Thursday | 5.00 p.m. – 9.00 p.m. |
| Friday | 5.00 p.m. – 10.00 p.m. |
| Saturday | 10.30 a.m. – 10.00 p.m. |
| Sunday | 10.30 a.m. – 9.00 p.m. |
What else should I know about George
Cuisine: Varied
Don't miss: Beef Burgundy
Reservations: No
Parking:
Alcohol: Full bar
Service and atmosphere: Chic, waiter service
Seating: Tables, booths
Where is George located
327 W 200 S, Salt Lake City, UT 84101
(801) 487-0699
georgeslc.com