Bewilder Brewing is a new brewery located in Salt Lake City. The brewery is open seven days a week and is notable in creating a solid food menu. Of particular note are the house made sausages that are some of the very best in Utah.
Bewilder Brewing delivered
Get great sausages delivered right to your desk or door – fast. Order through DoorDash here. The delivery fee is waived on first time orders too. Note: we get a small referral fee if you place a first time order 🙂
Bewilder Brewing menu
The following Bewilder Brewing menu is dated July 2021
Please note we are not affiliated with this business. Prices, ingredients, nutrition and menu options are provided here only as a general reference guide and may be out of date or incorrect. Please be sure to always confirm menu items directly with listed businesses. Look for other menus
here
.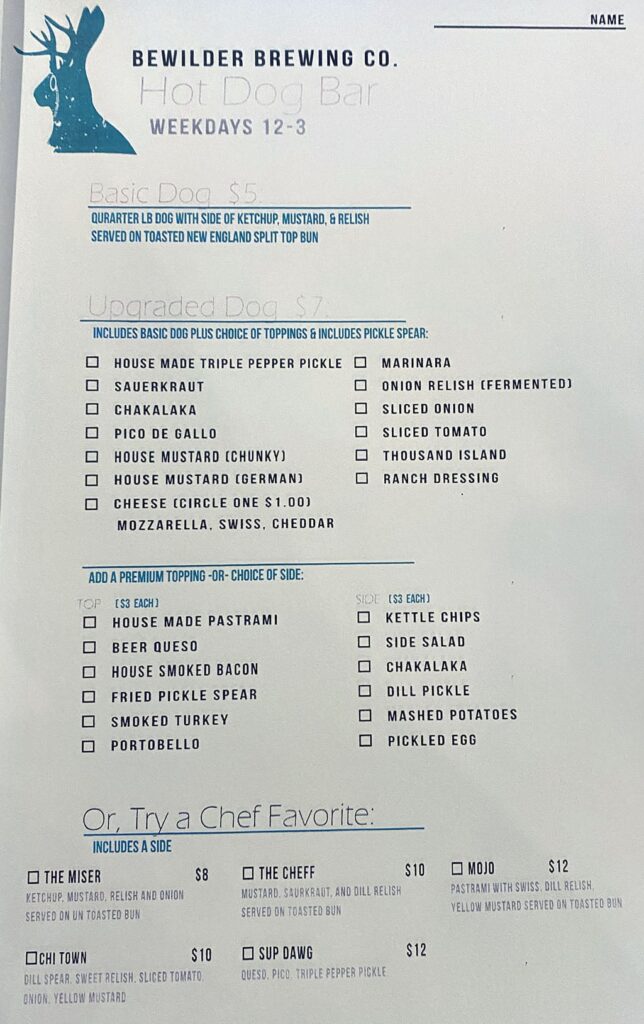 Where is Bewilder Brewing located?
445 North 400 West, Salt Lake City, UT 84101, USA
(385) 528-3840