Stuck in a rut? Bored? Hungry? Can't decide where to eat tonight? Never fear, we're ready and waiting to help you! We have hundreds of restaurant menus and one of them is sure to hit the spot. The following are five random restaurants in Utah that you might want to eat at right now. Each selection links to the restaurant menu so you can browse what that restaurant has to offer.
Don't see anything you like? Just refresh the page and we will pick another five random restaurant selections for you!
Mano Thai Diner restaurant menu
In the summer of 2014, the great Bon Appe Thai in South Salt Lake re-branded itself as Mano Thai Diner. All the same great dishes remain, including some of the juiciest satay in town and a fiery Pa Ga Prow that is perfect in the summer as it is ... Read the full menu for this restaurant...
Gerlach's food truck menu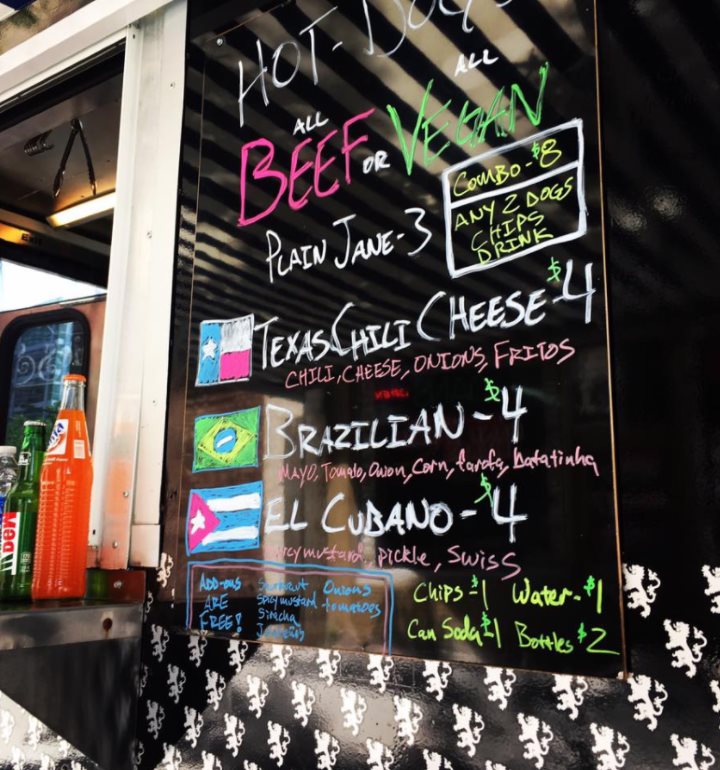 Owned and oeprated by Jake Gerlach, Gerlach's food truck specializes in gourmet vegan hot dogs. If you have omnivores friends in tow, don't worry, Gerlach's also offers 100% beef hot dogs too! The following Gerlach's food truck menu was converted from a Facebook post from the business in September 2017: The ... Read the full menu for this restaurant...
Nico's Restaurant menu
Nico's Restaurant in North West Salt Lake City has a menu packed with value. From their $5.99 daily specials through hefty combination plates that don't even break the ten dollar mark. There are also a few more interesting items to find here too: gorditas, sopes, al pastor, chilaquiles – ... Read the full menu for this restaurant...
Curry Corner Cafe menu
Curry Corner Cafe is a new (as of early 2017) Indian-Pakistani-Middle Eastern cafe, opening inside the Qaderi Sweetz 'N' Spicez market on State Street. You'll find well recognized staples such as curries and rice dishes, plus a few not so common items too like burgers and pizza, with a ... Read the full menu for this restaurant...
Dolce Sicilia Sugar House menu
The third restaurant for the guys behind the eminently popular Sicilia Mia and Antica Sicilia. Each one creeps a little more North (downtown SLC is next) with this one opening up in the Annex space in the heart of Sugar House, formerly home to Black Sheep. Per the families ... Read the full menu for this restaurant...