Elizabeth's Bakery And Tea Shop menu
Please note that this business is currently closed. The menu is presented for historical reference only. Check out our
restaurant finder
for somewhere new to eat.
Elizabeth's Bakery And Tea Shop doesn't have a formal menu as such for their baked goods (see here for a full review of Elizabeth's. For food you just need to belly up to the various chiller cabinets and pick out your sweet and savory treats manually. For tea though, they do have a handy menu, pictured below and taken in June 2011:
Please note we are not affiliated with this business. Prices, ingredients, nutrition and menu options are provided here only as a general reference guide and may be out of date or incorrect. Please be sure to always confirm menu items directly with listed businesses. Look for other menus

here

.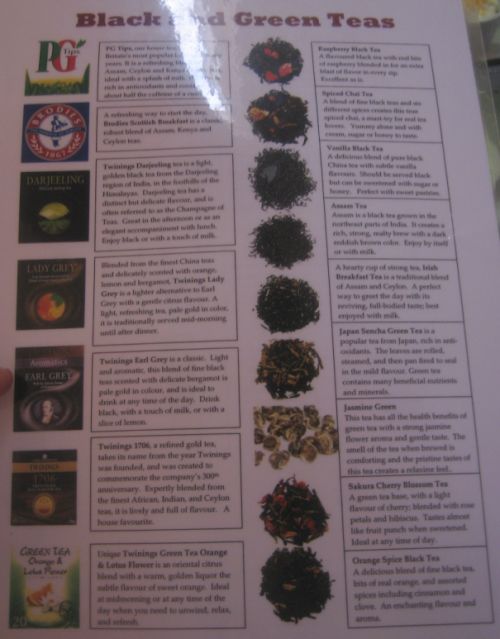 Really though, for the full English experience, go with the PG Tips – a full bodied, strong black tea.
Elizabeth's Bakery And Tea Shop
575 South 700 East, Salt Lake City
(801) 433-1170
www.elizabethsteashop.com