Freebirds World Burrito Taylorsville
Please note that this business is currently closed. The menu is presented for historical reference only. Check out our
restaurant finder
for somewhere new to eat.
Opening October 2013 – Utah's first Freebirds World Burrito – a San Francisco export that's made hungry burritos lovers around the country happy. Every burrito is created to order by your very own 'roller'. Start at one end of the line then work your way down selecting a size, type of rice, type of meat, sauce, and one of bajillions of ingredients.
(click image for full size view)
Please note we are not affiliated with this business. Prices, ingredients, nutrition and menu options are provided here only as a general reference guide and may be out of date or incorrect. Please be sure to always confirm menu items directly with listed businesses. Look for other menus

here

.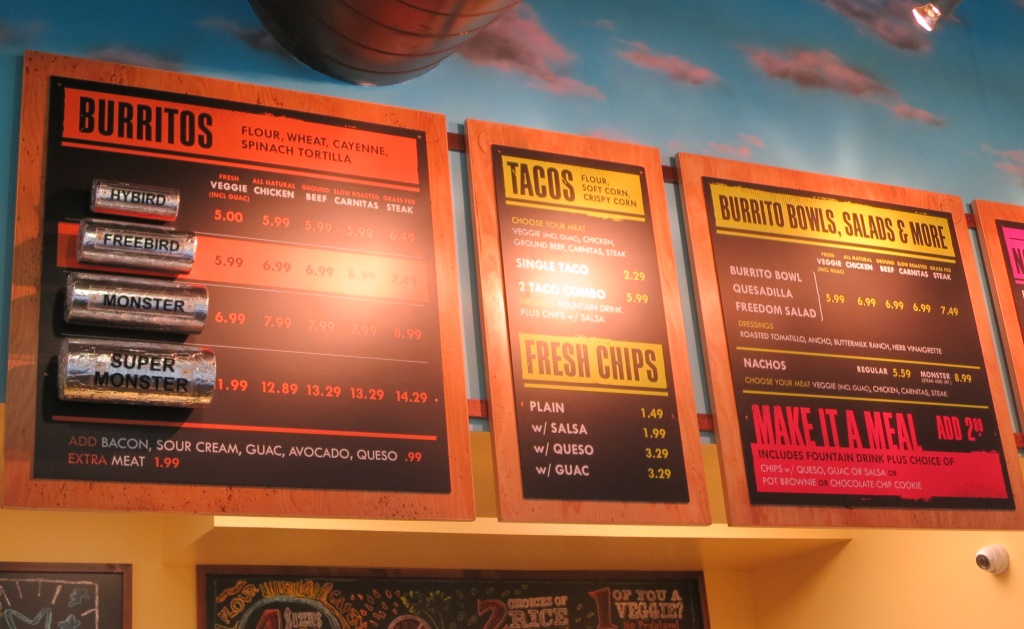 Check out our sister site for more information on the Taylorsville Freebirds World Burrito.
Freebirds World Burrito
5419 South Redwood Road, Taylorsville, UT 84123
www.freebirds.com