Publik Coffee Roasters menu
Please note we are not affiliated with this business. Prices, ingredients, nutrition and menu options are provided here only as a general reference guide and may be out of date or incorrect. Please be sure to always confirm menu items directly with listed businesses. Look for other menus

here

.
Publik Coffee Roasters opened in Salt Lake City in mid 2014 to a raft of delighted online reviews. The trendy space – the work of owners Matt Bourgeois and Missy Greis – seems to effortlessly mix industrial chic with relaxed coffee house hangout. The following Publik Coffee Roasters menu was originally taken by Heartbeat Nosh in the summer of (graciously reprinted here with their permission). You can see their review of Publik Coffee here.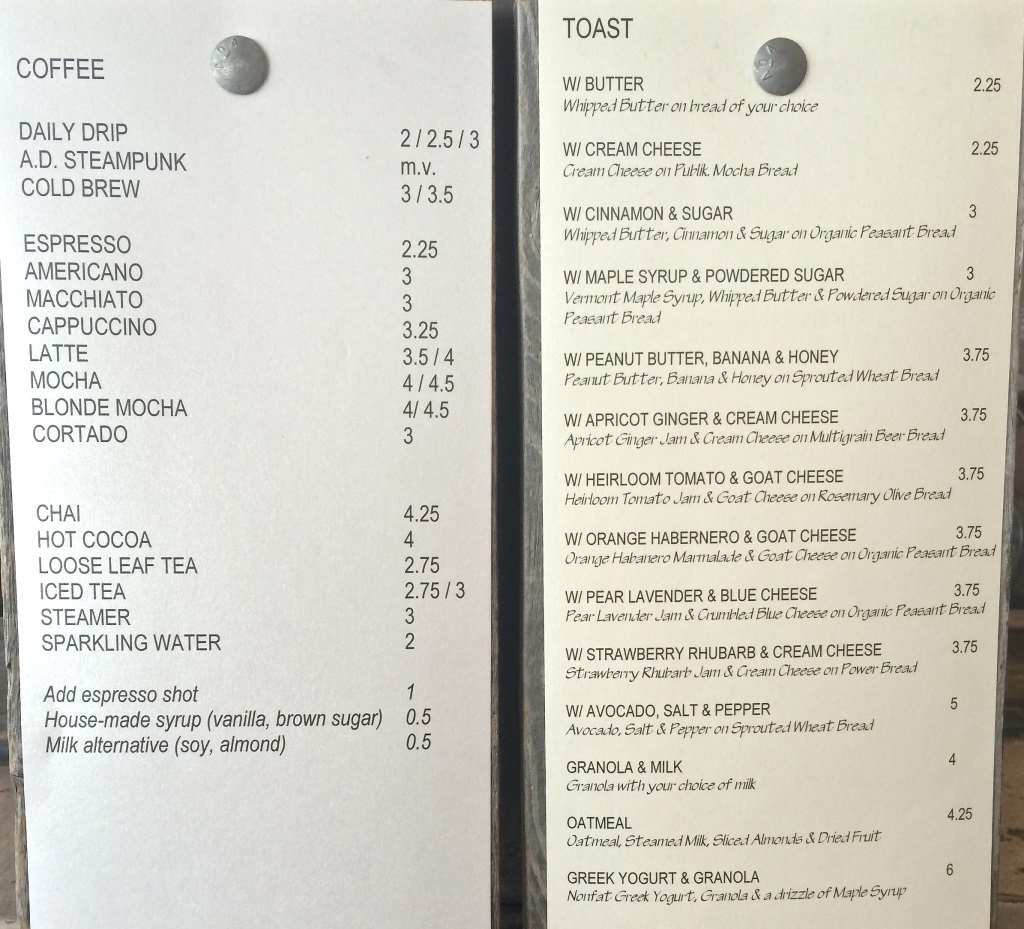 Publik Coffee Roasters
975 S West Temple, Salt Lake City, Utah 84101