Last Updated on
Best Chicken And Ribs in South Salt Lake might just be one of the best dining deals for your dollar in all the valley. The prices here are are unreasonably low. You'll undoubtedly find yourself checking your change, "really, are you sure, I don't owe you more?" The reason Best Chicken is such a deal is that the food and portion sizes are killer.
Some of our favorites include the Double Chicken Kabob with a side of seasoned rice and the Combination Plate – a skewer of beef, a skewer of chicken and a piling of gyro meat atop your choice of side. Oh, and both come with a house salad too – see we told you it was a great deal.
The following Best Chicken And Ribs menu is dated February 2018: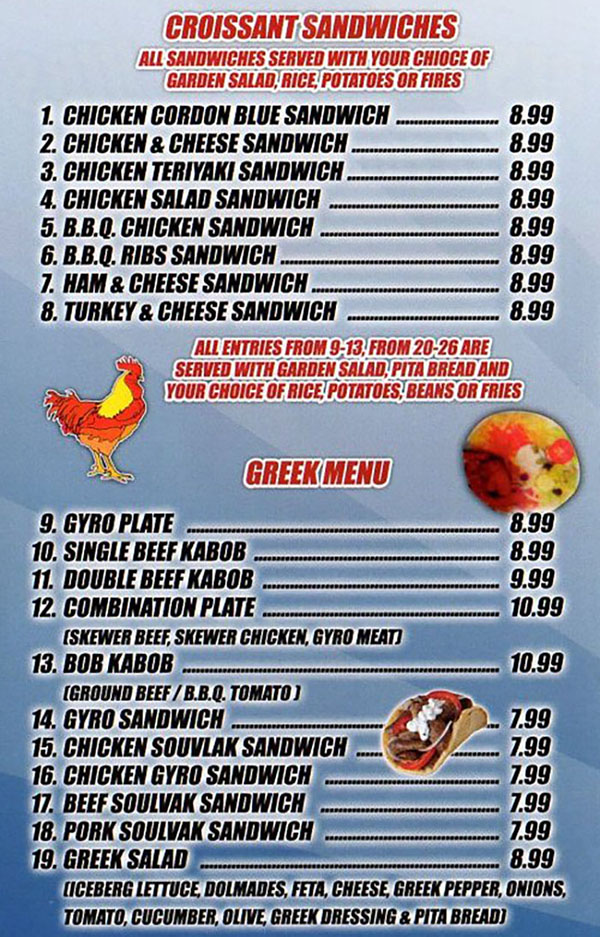 The above Best Chicken And Ribs menu was scanned from a take out menu, provided by a reader in February 2018.
You might also like…
What are the hours for Best Chicken And Ribs
| | |
| --- | --- |
| Monday | 10.30 a.m. – 8.30 p.m. |
| Tuesday | 10.30 a.m. – 8.30 p.m. |
| Wednesday | 10.30 a.m. – 8.30 p.m. |
| Thursday | 10.30 a.m. – 8.30 p.m. |
| Friday | 10.30 a.m. – 8.30 p.m. |
| Saturday | 10.30 a.m. – 8.30 p.m. |
| Sunday | closed |
What else should I know about Best Chicken And Ribs
Cuisine: Greek
Don't miss: Combo plate
Reservations: No
Parking: Minimal on site
Alcohol: No
Service and atmosphere: Casual, counter service
Where is Best Chicken And Ribs located in Utah
2700 S 111 E, Salt Lake City, UT 84115
(801) 466-8311