Please note that this business is currently closed. The menu is presented for historical reference only. Check out our
restaurant finder
for somewhere new to eat.
Please note we are not affiliated with this business. Prices, ingredients, nutrition and menu options are provided here only as a general reference guide and may be out of date or incorrect. Please be sure to always confirm menu items directly with listed businesses. Look for other menus
here
.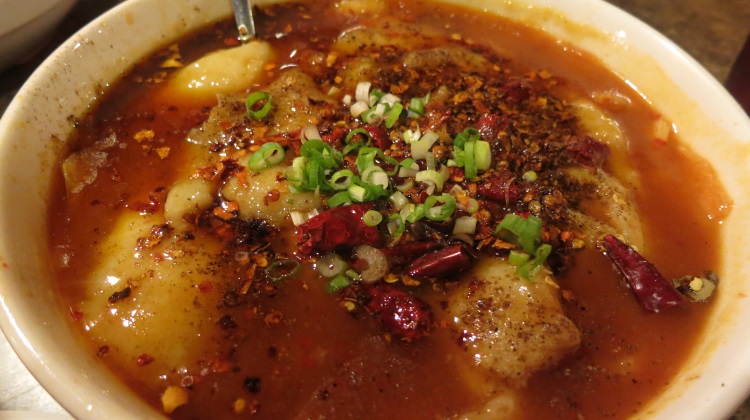 In late 2014, Chef Gao replaced the Asian Aisle restaurant on the outskirts of downtown SLC. From the same folks behind Midvale's Sweet Ginger restaurant – this Chinese eatery is stuffed to the brim with a range of authentic dishes and flavors. Case in point, the above pictured spicy boiled fish – a salty, spicy, unctuous affair – perfect for a fall evening.
The following pictures of the Chef Gao menu were taken at dinner, during October 2014:
Chef Gao
488 E 100 S, Salt Lake City, UT 84111
(801) 363-8833