Whole Foods Trolley Square menus
Please note we are not affiliated with this business. Prices, ingredients, nutrition and menu options are provided here only as a general reference guide and may be out of date or incorrect. Please be sure to always confirm menu items directly with listed businesses. Look for other menus

here

.
Whole Foods in Trolley Square isn't just a grocery store. Lurking behind the impressive facade of one of Trolley Square's latest arrivals is an array of mini-restaurant's – each focused on a different cuisine. A reader of SLC menu, William, kindly submitted the photos for easy reference. Thanks William!
The followings snaps of the Whole Foods Trolley Square menus where taken in October 2014 (featured image via waymarking):
Kikka Sushi menu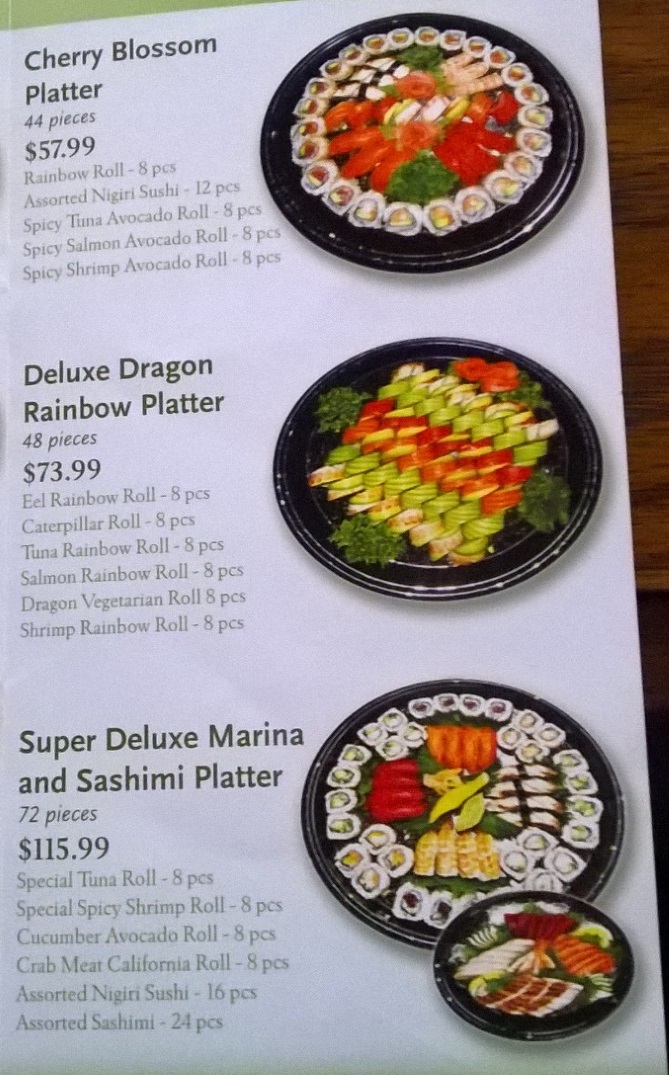 East Bench Asian menu
Timpanogos Taqueria menu
Central City Sandwich Company menu
Allegro Coffee
Whole Foods Trolley Square
544 South 700 East
Salt Lake City, UT 84102