The Annex by Epic beer and food menu
Please note that this business is currently closed. The menu is presented for historical reference only. Check out our
restaurant finder
for somewhere new to eat.
Please note we are not affiliated with this business. Prices, ingredients, nutrition and menu options are provided here only as a general reference guide and may be out of date or incorrect. Please be sure to always confirm menu items directly with listed businesses. Look for other menus
here
.
A lot has been changing in Sugarhouse lately – not least for one of the first tenants of the newly renovated area – The Annex by Epic Brewing. A shiny new club license means access to all of their award winning brews in a variety of sizes – now without the need to order food. But food you should order, the new chef Craig Gerome is making some out of this world dishes like the above picture rope grown mussels – fown in from a super secret supplier in Maine.
Pictures taken in mid December 2014, starting with the most important item first – the beer menu: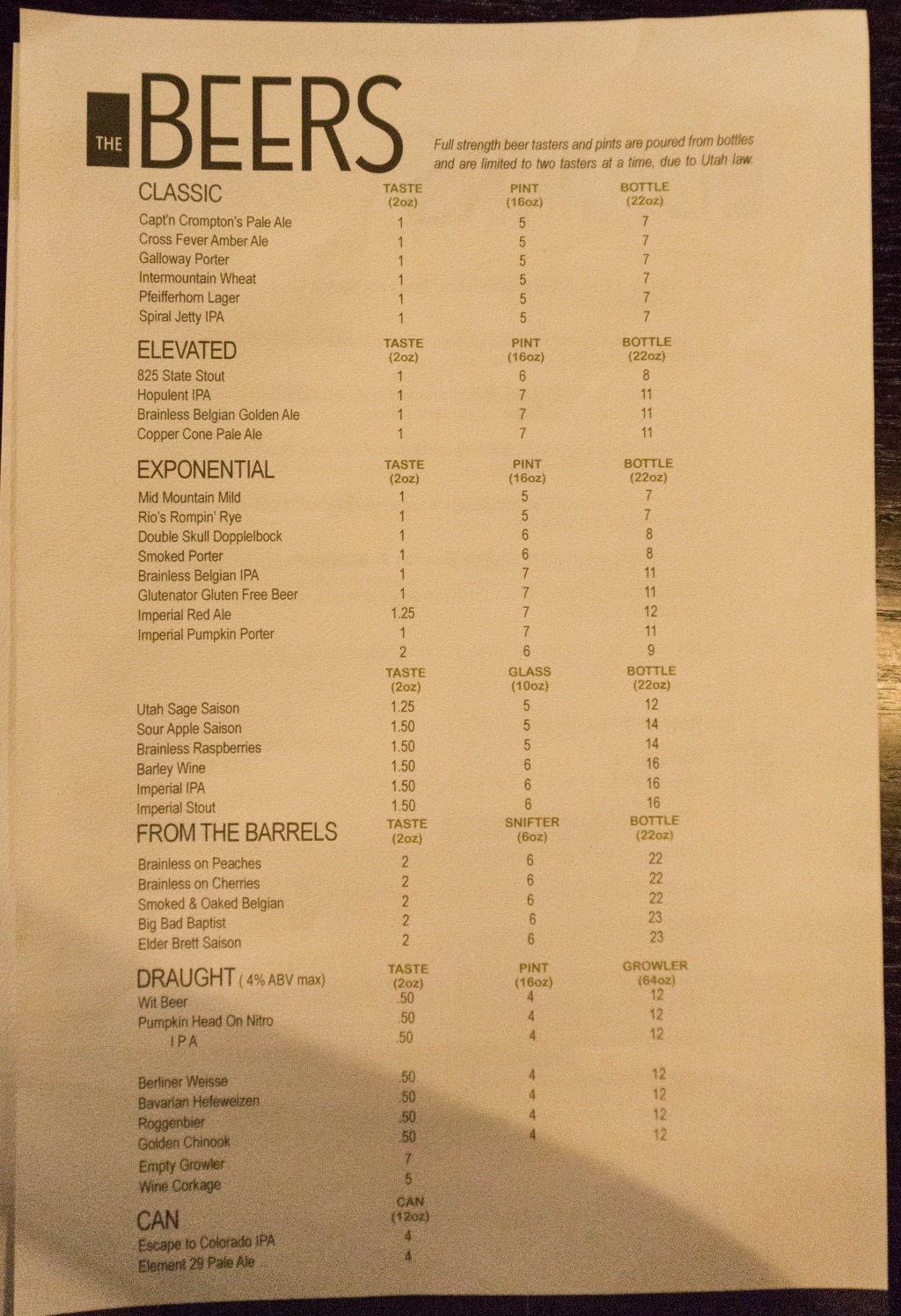 The Annex By Epic Brewing
1048 East 2100 South #110, Salt Lake City, UT 84106
(801) 742-5490
www.theannexbyepicbrewing.com