Please note that this business is currently closed. The menu is presented for historical reference only. Check out our
restaurant finder
for somewhere new to eat.
Please note we are not affiliated with this business. Prices, ingredients, nutrition and menu options are provided here only as a general reference guide and may be out of date or incorrect. Please be sure to always confirm menu items directly with listed businesses. Look for other menus
here
.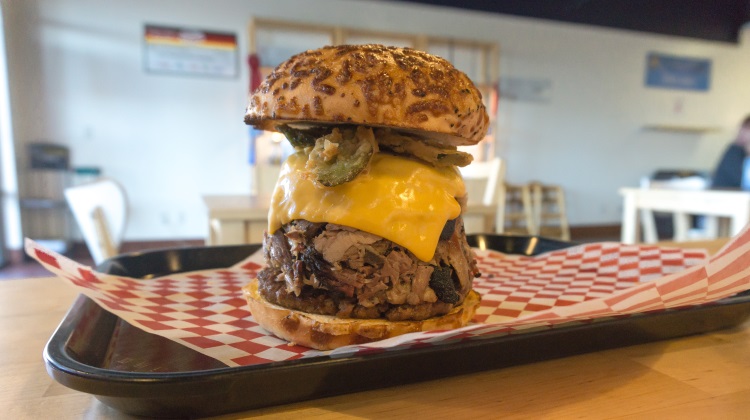 Replacing the Italian fare of Cucina Vanina in Cottonwood Heights comes the smokey delights of BBQ. H&D BBQ offer an extensive array of smoked meats and appropriate side dishes – in a number of formats from plates to sandwiches to burgers. Pictured above is the Bosatch Burger, effectively a 3/4 pound of towering meat with angus beef, brisket and pulled pork plus jalapenos and cheese.
The following H&D BBQ menu was taken from the restaurant in April 2014: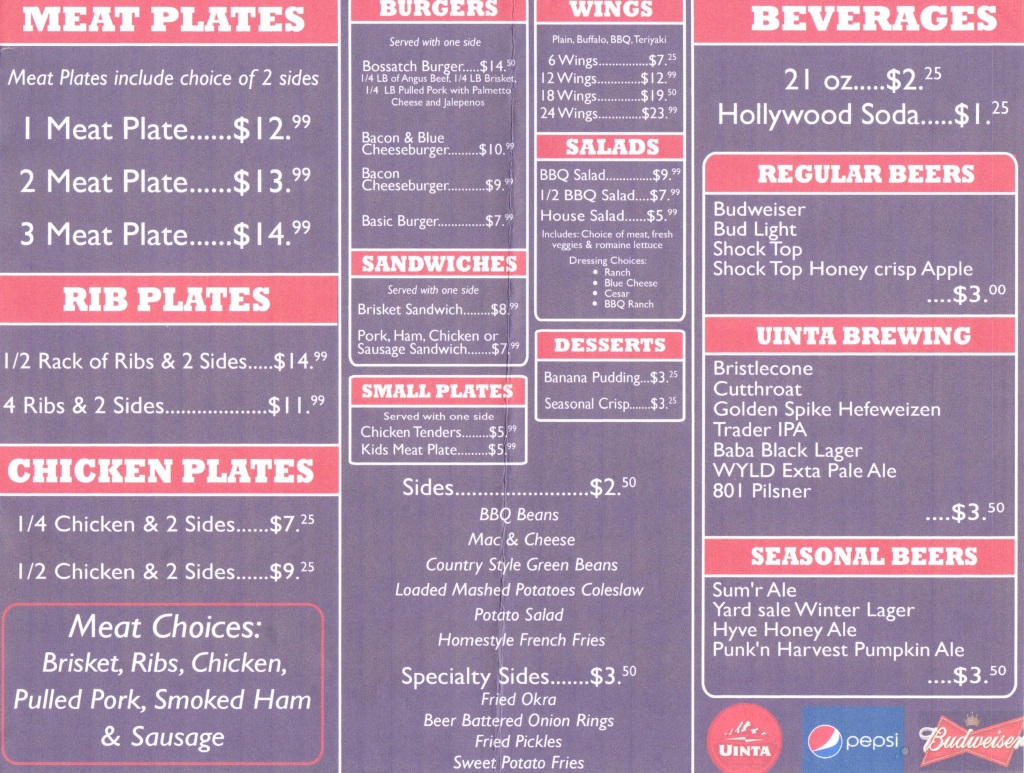 H&D BBQ
1844 Fort Union Blvd #16, Cottonwood Heights, UT 84121
(801) 938-9706
www.hdbbq.net