Please note we are not affiliated with this business. Prices, ingredients, nutrition and menu options are provided here only as a general reference guide and may be out of date or incorrect. Please be sure to always confirm menu items directly with listed businesses.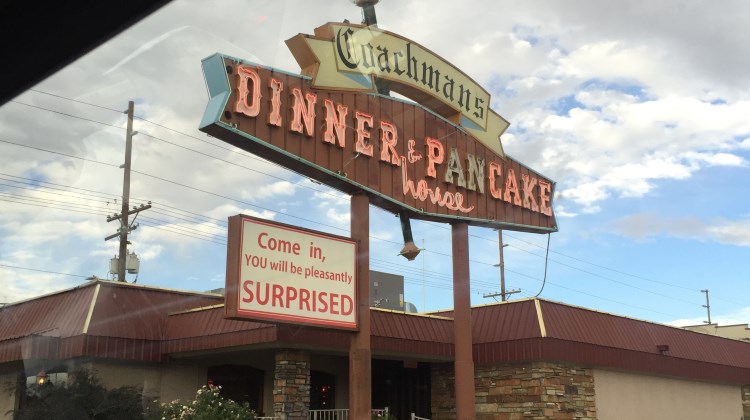 Open seven days a week, for breakfast, lunch and dinner till late. Coachman's is the classic American restaurant sporting a comfort food menu that is sure to please everyone. The extensive menu lists everything from fried chicken to liver and onions to bread pudding.
Tip: Don't forget Coachmans is cash only.
The following Coachman's Dinner And Pancake House menu was provided by a kind reader of SLC Menu in May of 2017:
You might also like…
1301 State St, Salt Lake City, UT 84115
(801) 486-3579
https://www.facebook.com/pages/Coachmans-Dinner-And-Pancake-House/362488177176652