Coachmans Dinner & Pancake House menu
Please note that this business is currently closed. The menu is presented for historical reference only. Check out our
restaurant finder
for somewhere new to eat.
Please note we are not affiliated with this business. Prices, ingredients, nutrition and menu options are provided here only as a general reference guide and may be out of date or incorrect. Please be sure to always confirm menu items directly with listed businesses. Look for other menus
here
.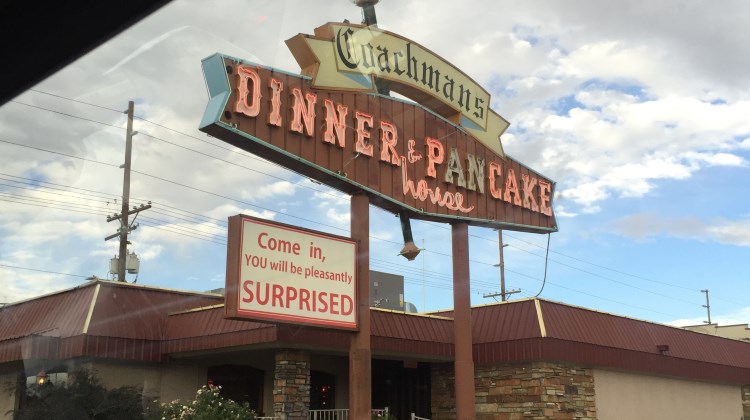 Open seven days a week, for breakfast, lunch and dinner till late. Coachman's is the classic American restaurant sporting a comfort food menu that is sure to please everyone. The extensive menu lists everything from fried chicken to liver and onions to bread pudding. Tip: Don't forget Coachmans is cash only.
Coachmans Dinner & Pancake House menu
The restaurant have asked us to explain the current menu pricing can be found at coachmansrestaurant.com – the below menu is provided as reference only.
The following Coachman's Dinner And Pancake House menu was provided by a kind reader of SLC Menu in May of 2017:
Where is Coachmans Dinner & Pancake House located

1301 State St, Salt Lake City, UT 84115
(801) 486-3579