Last Updated on
This West Valley City Japanese restaurant routinely wows diners with its focus on exceptional ramen and delicious traditional Japanese dishes such as Katsu. Tonkotsu is handily open seven days a week, meaning you can stop by any time you get a hankering for a soul satisfying bowl of noodles.
Tonkotsu Ramen Bar specials menu
The following Tonkotsu Ramen Bar menu is dated March 2018:
Tonkotsu Ramen Bar regular menu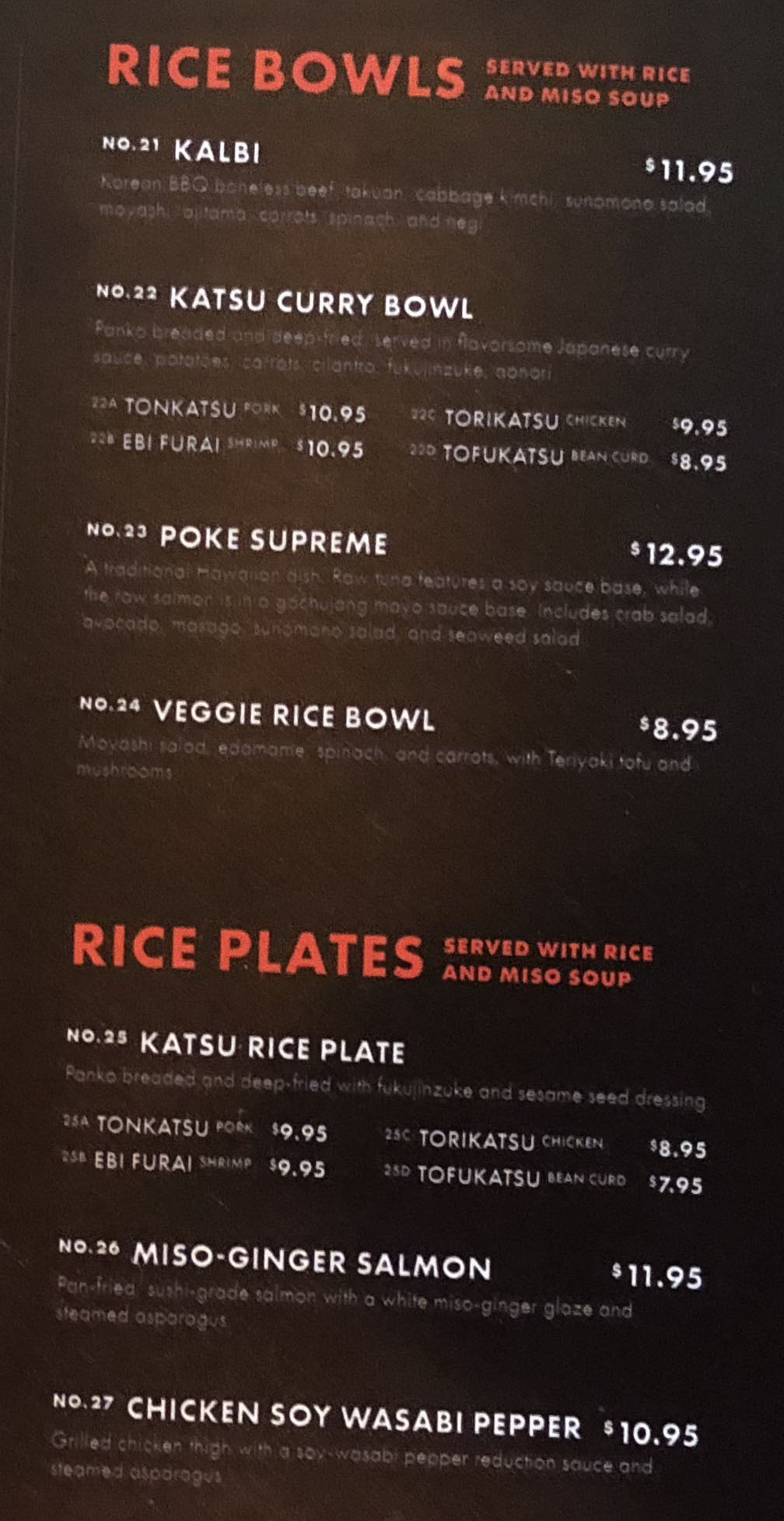 The above Tonkotsu Ramen Bar menu was provided directly by the restaurant in March 2018.
You might also like…
What else should I know about Tonkotsu Ramen Bar
Cuisine: Japanese / ramen
Don't miss: Ramen
Reservations: no
Parking: Street and private lot
Alcohol: No
Type: Waiter service, casual
What are the hours for Tonkotsu Ramen Bar
| | |
| --- | --- |
| Monday | 11 a.m. – 3 p.m. | 5-9 p.m. |
| Tuesday | 11 a.m. – 3 p.m. | 5-9 p.m. |
| Wednesday | 11 a.m. – 3 p.m. | 5-9 p.m. |
| Thursday | 11 a.m. – 3 p.m. | 5-9 p.m. |
| Friday | 11 a.m. – 3 p.m. | 5-10 p.m. |
| Saturday | 11 a.m. – 3 p.m. | 5-10 p.m. |
| Sunday | 5-9 p.m. |
Where is Tonkotsu Ramen Bar located
1898 W 3500 S #10, West Valley City, UT 84119
(385) 202-5241
tonkotsu.us