Lloyd's BBQ food truck menu
Please note we are not affiliated with this business. Prices, ingredients, nutrition and menu options are provided here only as a general reference guide and may be out of date or incorrect. Please be sure to always confirm menu items directly with listed businesses. Look for other menus
here
.
Lloyd's Barbecue is a family owned and operated BBQ catering and food truck company in SLC. They specialize in the flavors of Texas and Kansas City. The eponymous pit master Lloyd started more than a decade ago cooking at fairs and festivals throughout the West.
The following Lloyds BBQ food truck menu is dated September 2017: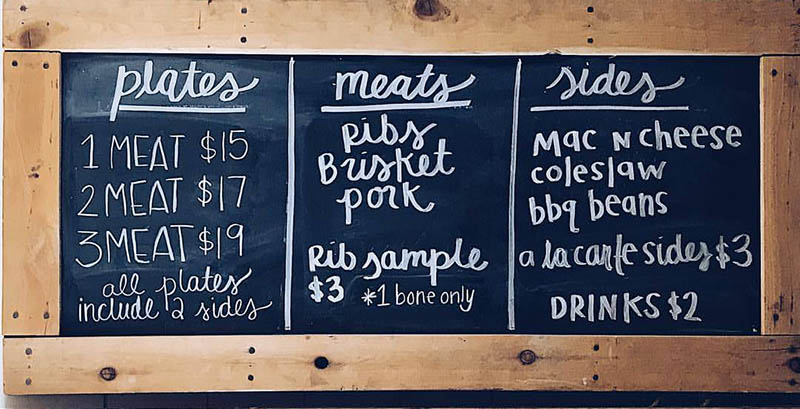 The above Lloyds BBQ food truck menu was converted from a post by the business in September 2017.
Lloyd's Barbecue
location varies
facebook.com/LloydsBarbecue