Please note we are not affiliated with this business. Prices, ingredients, nutrition and menu options are provided here only as a general reference guide and may be out of date or incorrect. Please be sure to always confirm menu items directly with listed businesses.
Curry Time is a food truck in Utah that lays claim to being the very first to offer authentic Indian cuisine on the go. The truck is owned and operated by the same folks who've run Sandy's popular India House for many years.
The following Curry Time food truck menu is dated September 2017: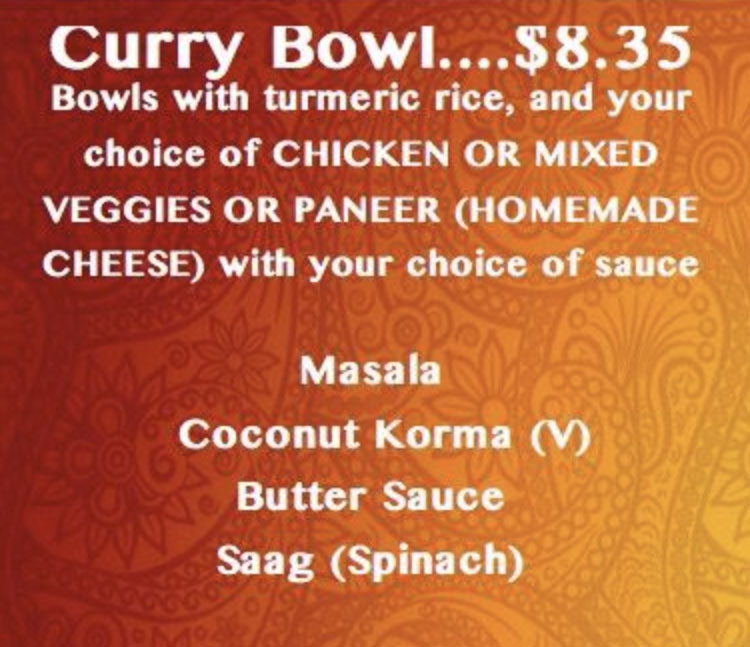 The above Curry Time food truck menu was converted from the a post on the business Facebook page dated September 2017.
Curry Time food truck
location varies
facebook.com/pg/currytimeutah