Fat Boy Phillies in Murray is the work of owner Olive Duran. The restaurant, new for 2018, keeps the menu simple and focuses on just one favorite dishes: classic Philly style cheesesteaks.
Fat Boy Phillies menu
When ordering your cheesesteak, Fat Boys offers a choice of:
American
Whiz
Provolone
Pepperjack
Cream cheese jalapeno
Swiss
The following Fat Boy Phillies menu is dated March 2019:
Please note we are not affiliated with this business. Prices, ingredients, nutrition and menu options are provided here only as a general reference guide and may be out of date or incorrect. Please be sure to always confirm menu items directly with listed businesses. Look for other menus
here
.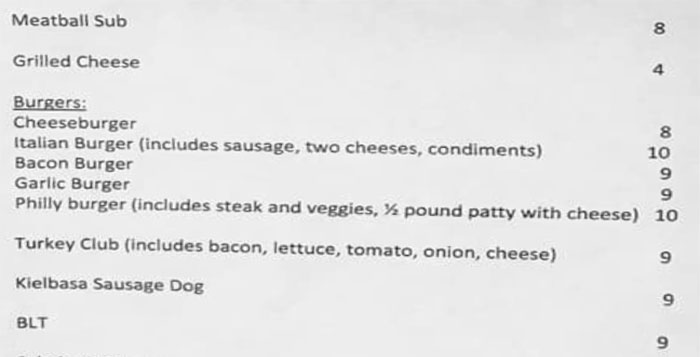 The above menu was posted by the business to their Facebook page. The following is the opening menu from the restaurant in March 2018, as you can see, the menu has expanded quite a bit!
The above Fat Boy Phillies menu was provided by a site reader in March 2018.
What are the hours for Fat Boy Phillies
| | |
| --- | --- |
| Monday | 11.00 a.m. – 5.00 p.m. |
| Tuesday | 11.00 a.m. – 8.00 p.m. |
| Wednesday | 11.00 a.m. – 8.00 p.m. |
| Thursday | 11.00 a.m. – 8.00 p.m. |
| Friday | 11.00 a.m. – 8.00 p.m. |
| Saturday | 11.00 a.m. – 8.00 p.m. |
| Sunday | Closed |
What else should I know about Fat Boy Phillies
Cuisine: American
Don't miss: Cheesesteaks
Reservations: No
Parking: Minimal on site
Alcohol: No
Service and atmosphere: Casual, counter service
Where is Fat Boy Phillies located?
5823 S State St, Salt Lake City, 84107
(801) 261-0313