Hamachi Pescatarian Grill And Sushi Bar – or just Hamachi to you and me – opened in the spot left vacant in downtown SLC by Asian Tao and Chef Gao before that. The Japanese restaurant has a particular focus on sushi, creative maki rolls through more traditional sashimi and nigiri. Check out their website and Facebook pages for incredible sushi cakes too – spectacular layered centerpieces perfect for your party!
Hamachi menu
The following Hamachi menu is dated May 2018: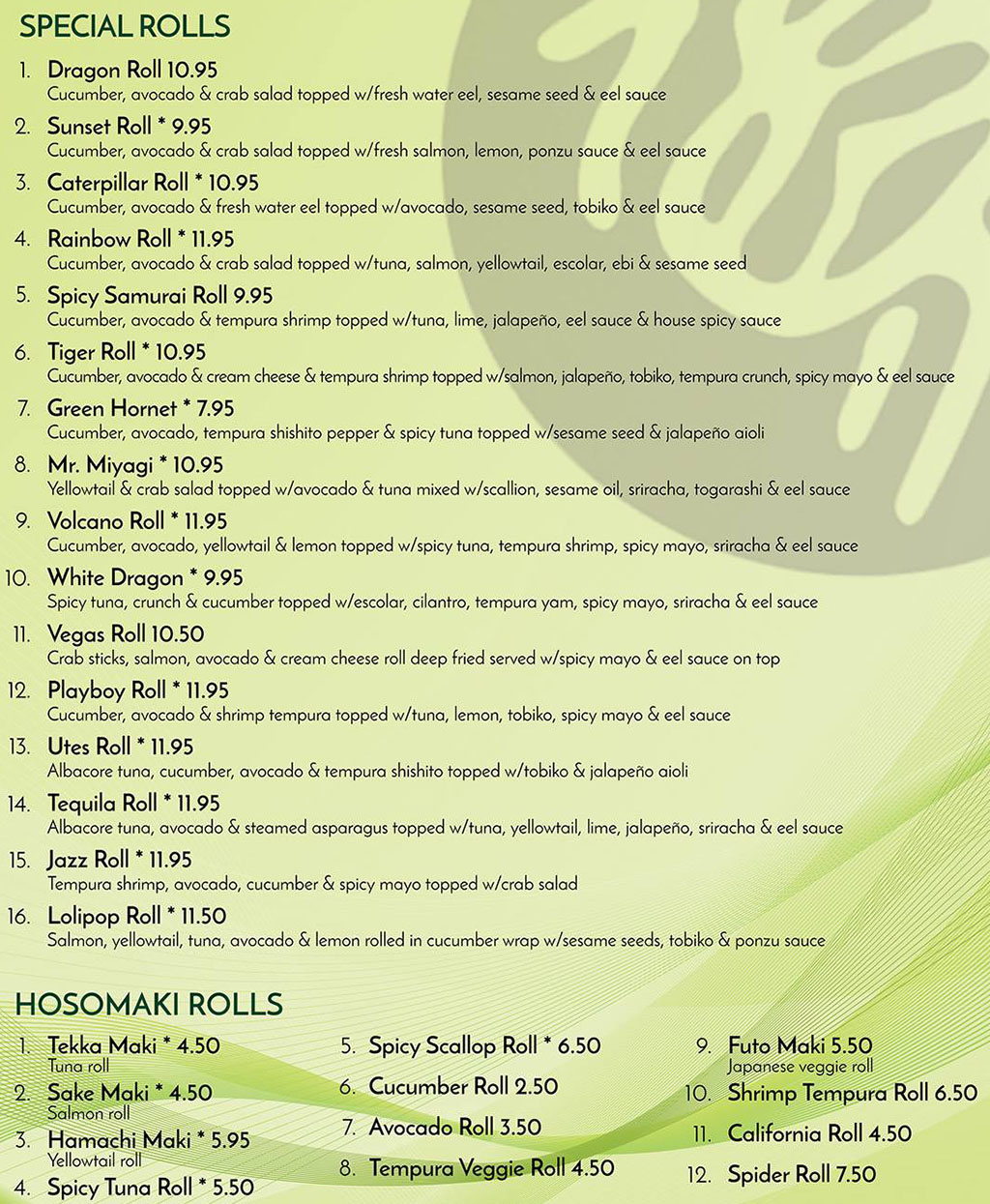 The above Hamachi menu was converted from a Facebook post by the business.
Other interesting menus and items from our ad partners
What are the hours for Hamachi
| | |
| --- | --- |
| Monday | 11.00 a.m. – 9.00 p.m. |
| Tuesday | 11.00 a.m. – 9.00 p.m. |
| Wednesday | 11.00 a.m. – 9.00 p.m. |
| Thursday | 11.00 a.m. – 9.00 p.m. |
| Friday | 11.00 a.m. – 10.00 p.m. |
| Saturday | 11.00 a.m. – 10.00 p.m. |
| Sunday | noon – 8.00 p.m. |
What else should I know about Hamachi
Cuisine: Japanese
Don't miss: Made to order sushi cakes!
Reservations: No
Parking: Own lot
Alcohol: Beer and wine
Service and atmosphere: Casual, sushi counter, waiter service
Where is Hamachi located
488 E 100 S, Salt Lake City, Utah 84111
(801) 359-2092
hamachislc.com