This family owned business opened in 2005 and has been going strong ever since; serving a classic sandwich shop menu of hot and cold favorites. The business is open five days a week for lunches but is closed on the weekends.
That Sandwich Shop menu
The following That Sandwich Shop menu is dated January 2021 and was provided by a reader of the site.
Please note we are not affiliated with this business. Prices, ingredients, nutrition and menu options are provided here only as a general reference guide and may be out of date or incorrect. Please be sure to always confirm menu items directly with listed businesses. Look for other menus
here
.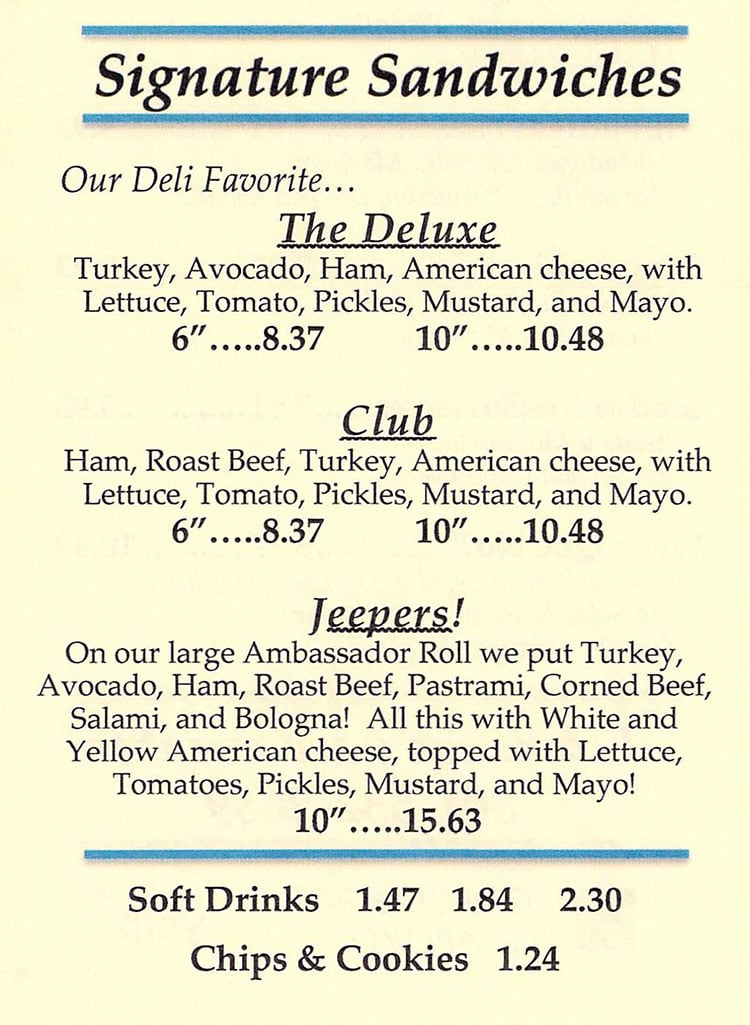 Where is That Sandwich Shop located
55 North Redwood Road, Salt Lake City, UT 84116
(801) 532-2689