The Depot is a popular music venue in downtown SLC. If you're lucky enough to be sat in the VIP seats at the venue you'll also have access to the following food menu.
The Depot food menu
The following The Depot menu is dated February 2020:
Please note we are not affiliated with this business. Prices, ingredients, nutrition and menu options are provided here only as a general reference guide and may be out of date or incorrect. Please be sure to always confirm menu items directly with listed businesses. Look for other menus
here
.
The Depot alcohol free drinks
The Depot has a full bar for those 21+, but also offers the following menus at all shows, including all ages: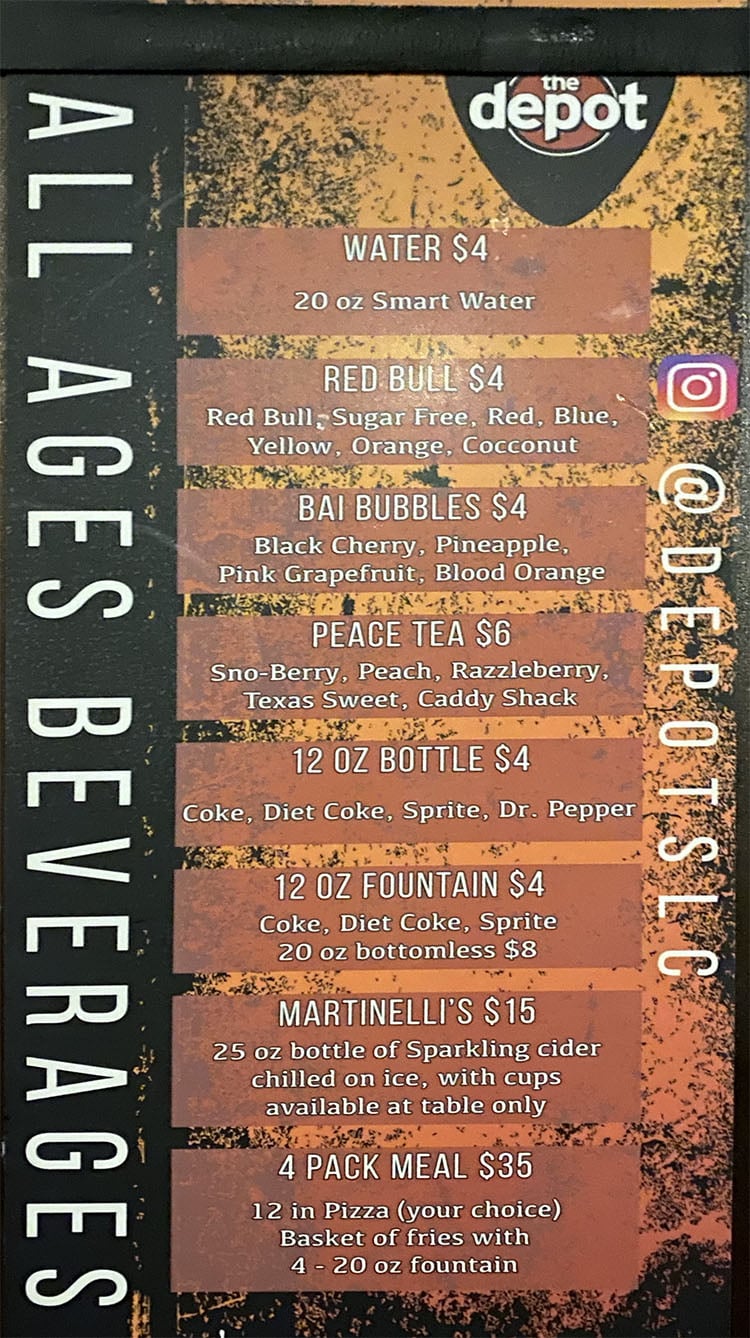 Where is The Depot located?
13 North 400 West, Salt Lake City, UT 84101, USA
(801) 456-2800