Dim Sum House is a Chinese restaurant in Salt Lake City. The restaurant has a huge menu and an equally large dining space along State Street. The restaurant is open seven days a week and also has a lunch special menu.
The following Dim Sum House menu is dated November 2020 and was provided by a reader of the site.
Please note we are not affiliated with this business. Prices, ingredients, nutrition and menu options are provided here only as a general reference guide and may be out of date or incorrect. Please be sure to always confirm menu items directly with listed businesses. Look for other menus
here
.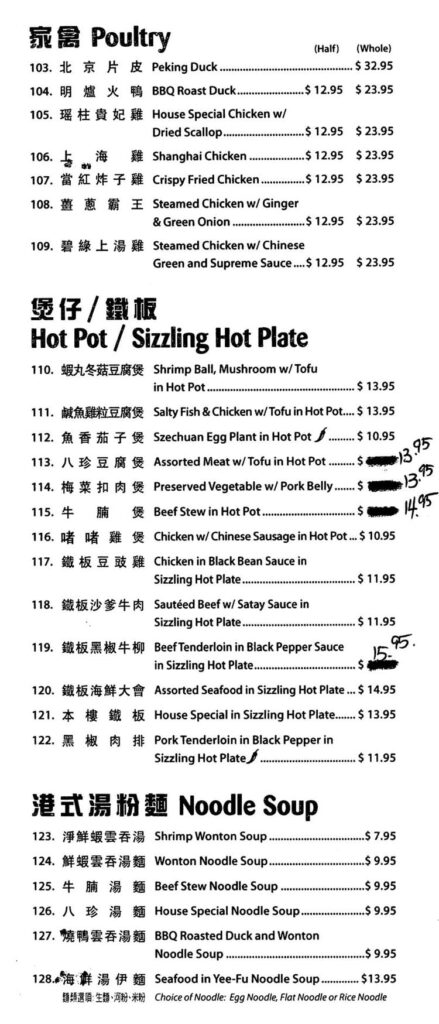 158 S State St, Salt Lake City, UT 84111, USA
(801) 359-3838