Rivas Real Mexican Grill | Menu
Open early and closing late – Rivas is a Mexican Restaurant located in Millcreek, Salt Lake City. The business hails from Vegas and has an extensive menu suitable for breakfast, lunch, dinner and late night eats.
Rivas Real Mexican Grill menu
The following Rivas Millcreek menu is dated January 2022 and was sent to us by a reader of SLC Menu.
Please note we are not affiliated with this business. Prices, ingredients, nutrition and menu options are provided here only as a general reference guide and may be out of date or incorrect. Please be sure to always confirm menu items directly with listed businesses. Look for other menus
here
.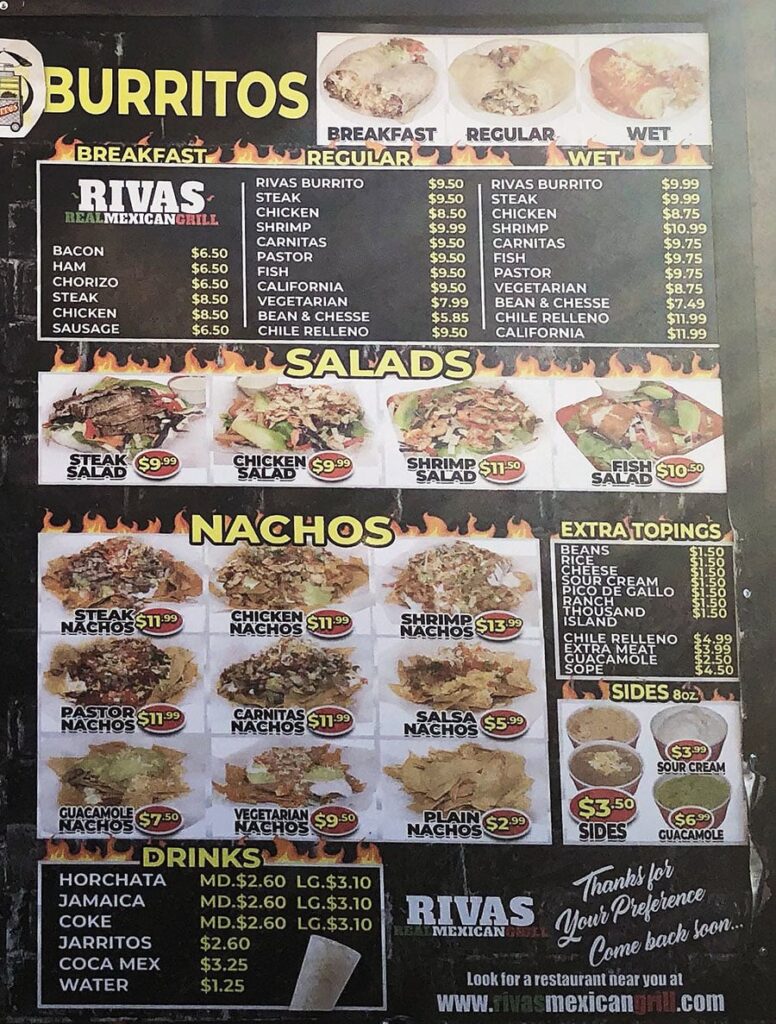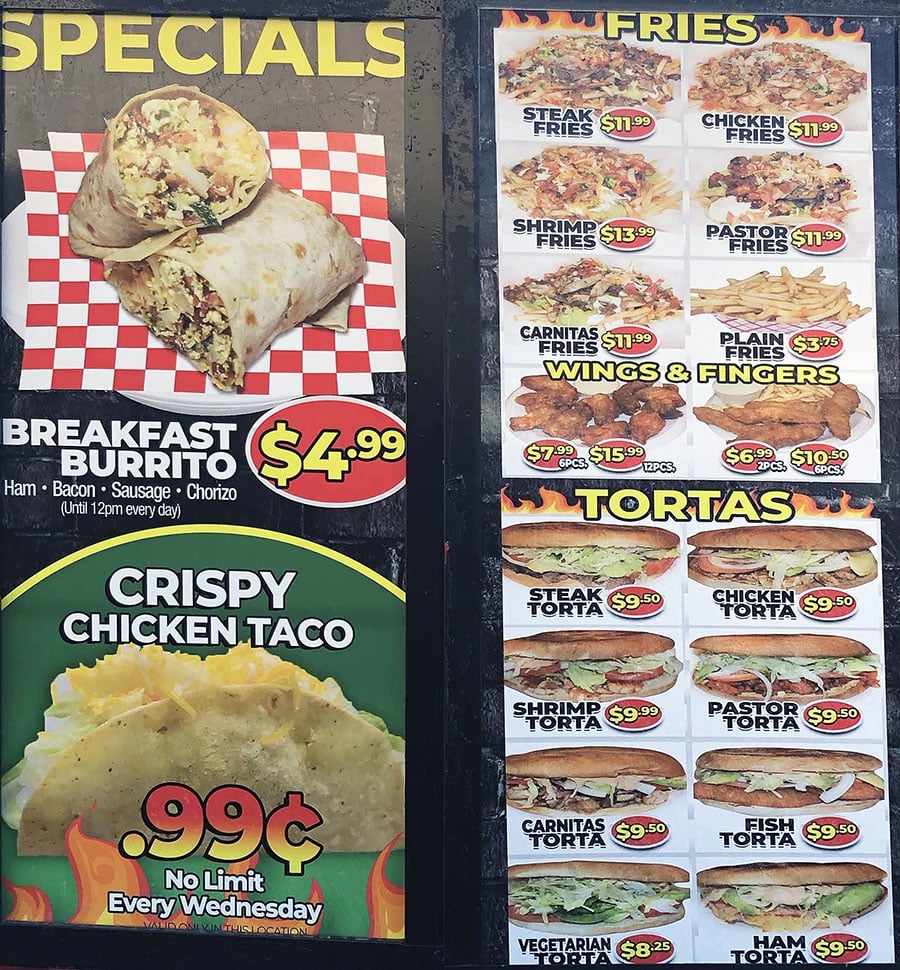 919 E 4500 S, Millcreek, UT 84117
(801) 261-6057