McDonald's is one of the most successful fast food businesses in America If you need to quickly check what's on the McDonald's menu and its price, check out the following page. Diners are advised by McDonald's that promotional pricing might be lower than advertised combo meal prices. All menus on this page from Utah locations.
McDonald's delivered
You can order via Door Dash to get McD's delivered. Most delivery services offer free delivery deals for new users – plus we get a referral fee when you signup and make an order too!
McDonald's combo meal prices
The following prices are dated August 2021. Meals include medium fries or side salad and medium soft drink.
Please note we are not affiliated with this business. Prices, ingredients, nutrition and menu options are provided here only as a general reference guide and may be out of date or incorrect. Please be sure to always confirm menu items directly with listed businesses. Look for other menus
here
.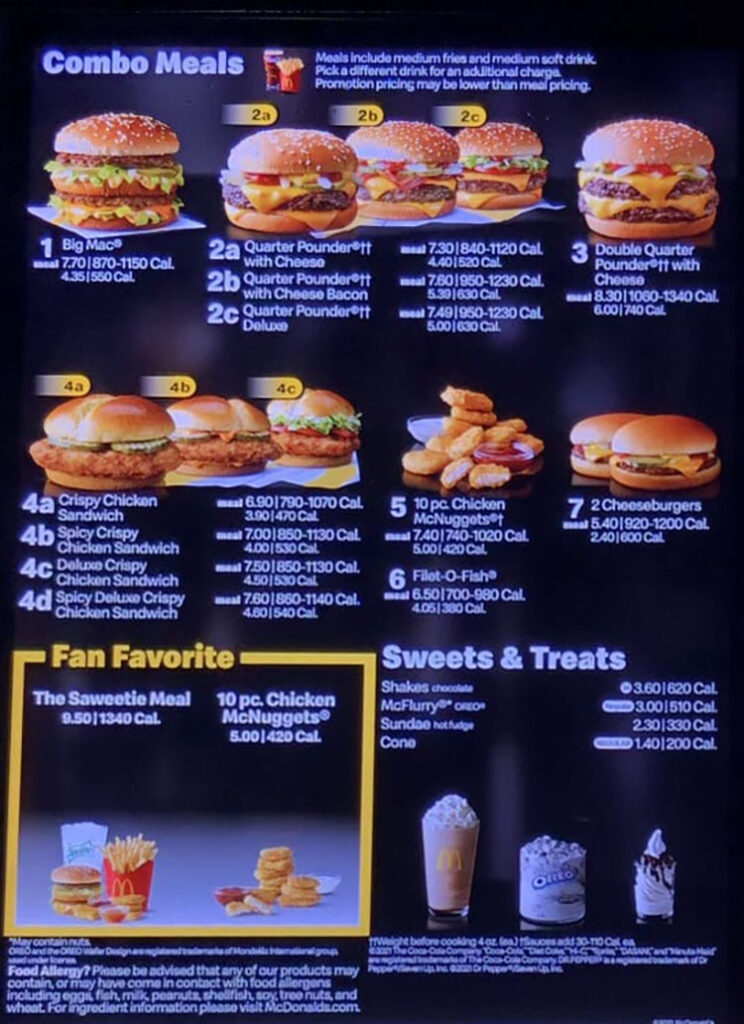 McDonald's other prices
You can read a text version of the menu over at our sister site Menu and Price. We also retain a historical record of older McDonald's menus there too!
How Popular is McDonald's
QSR magazine reports that the chain had 14,000 locations in US generating sales of $36 billion in 2016. An average US McDonald's restaurant will generate $2.5 million in sales each year . According to the QSR data a massive 88% of diners at McDonald's will return the following year.
Do I Eat Too Much McDonald's?
According to the above report the average McDonald's customer in the United States will spend $26 per month at McDonald's. This comes from an average of 3.1 visits to the restaurants each month.