SLC Eatery is a new high end restaurant opening in early 2019. The restaurant features an eclectic menu influenced heavily by Asian flavors. Likewise, taking a nod from the dim sum concept, the restaurant has a fun cart that makes its way through the restaurant space, offering diners a selection of small plates at their table.
SLC Eatery curbside menu
The following menu is the curbside pickup menu for SLC Eatery – in light of the Covid-19 outbreak. The menu is dated March 2020 and was provided by the restaurant.
Please note we are not affiliated with this business. Prices, ingredients, nutrition and menu options are provided here only as a general reference guide and may be out of date or incorrect. Please be sure to always confirm menu items directly with listed businesses. Look for other menus
here
.
SLC Eatery menu
The following menu is dated May 2019:
SLC Eatery Brunch menu
The above menus were provided directly by the restaurant.
What are the hours for SLC Eatery
| | |
| --- | --- |
| Monday | closed |
| Tuesday | 5.00 p.m. – 10.00 p.m. |
| Wednesday | 5.00 p.m. – 10.00 p.m. |
| Thursday | 5.00 p.m. – 10.00 p.m. |
| Friday | 5.00 p.m. – 10.00 p.m. |
| Saturday | 5.00 p.m. – 10.00 p.m. |
| Sunday | 5.00 p.m. – 10.00 p.m. |
What else should I know about SLC Eatery
Cuisine: Eclectic
Don't miss: Unique small plates cart
Reservations: Yes
Parking: Limited street parking
Alcohol: Full bar
Service and atmosphere: Chic, table service
Seating: Tables
Where is SLC Eatery located
1017 Main St, Salt Lake City, UT 84111
What's the food like at SLC Eatery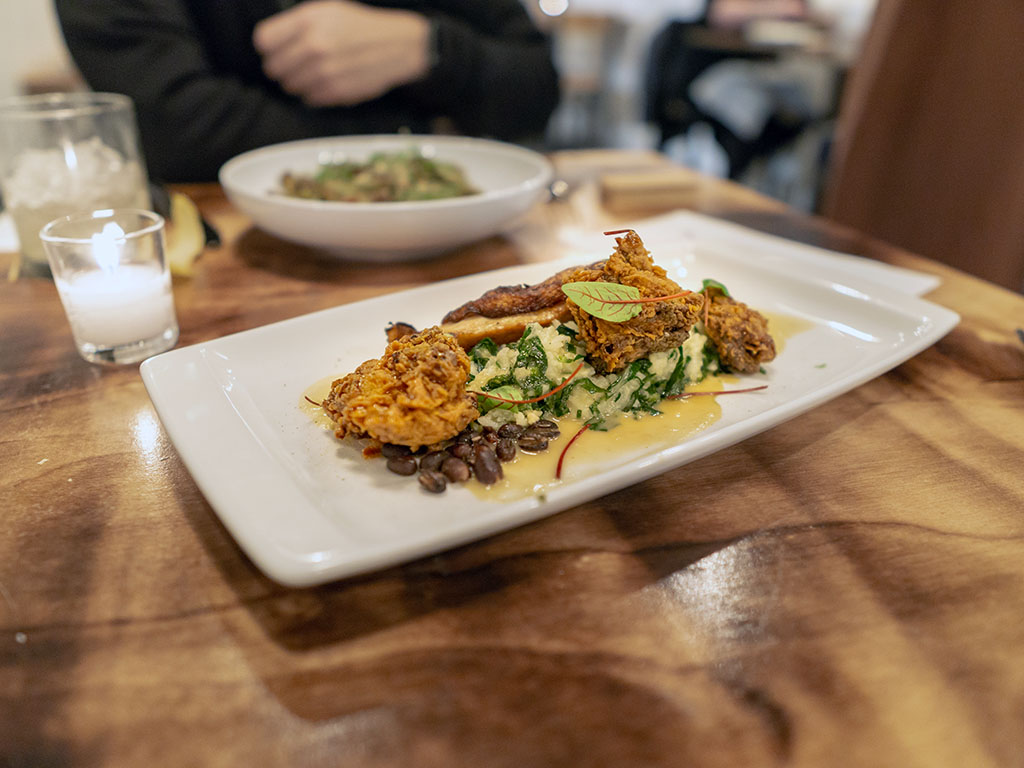 What's interior and seating like at SLC Eatery