We've all been there. You got off work late, you blew a tire, you forgot to stock the fridge, you missed your bus, etc etc. Whatever the reason, its late, you're hungry, and everywhere seems to be closed.
Featured late night menu – Punch Bowl Social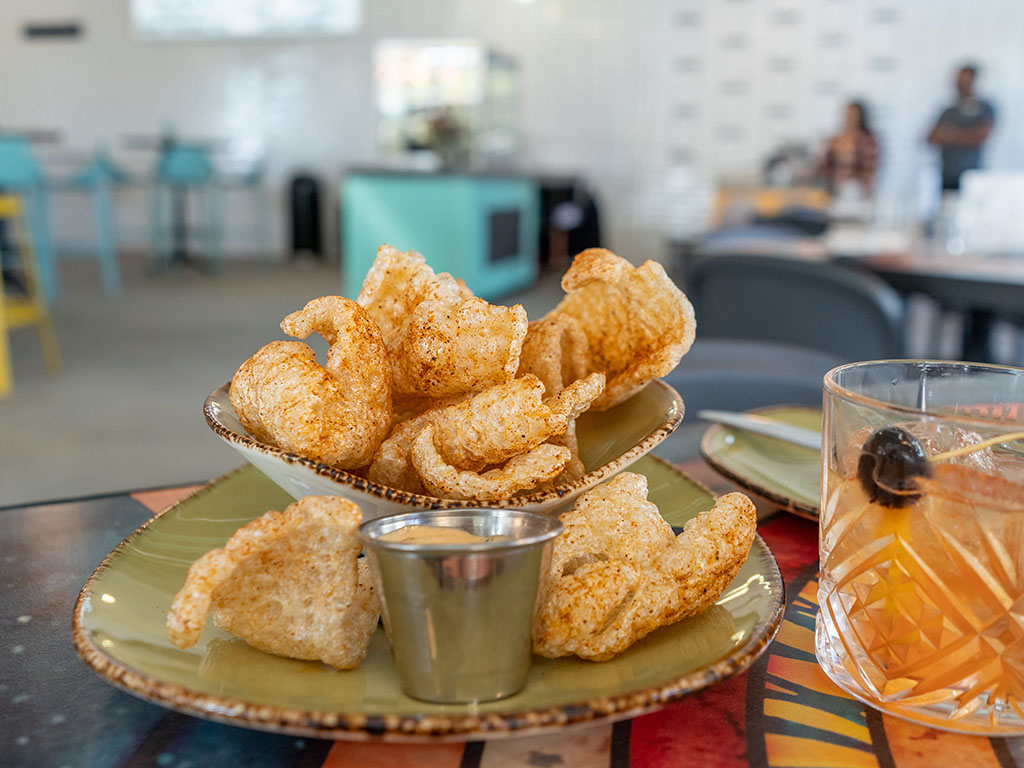 Located in The Gateway in downtown SLC, Punch Bowl Social offers an awesome late night menu seven days a week. The restaurant offers a range of refined bar food options, and the kitchen stays open until thirty minutes before closing time each night.
There are killer burgers, fried chicken sandwiches, delectable desserts and perfect pub food like the pictured pork cracklin' above – which come popping and crackling right from the fryer to your table. If you find yourself close to downtown Salt Lake City late at night, be sure to check out Punch Bowl Social.
Other late night options
First up, check out our list of spots open late near you right now. Still searching? Fear not! We compiled the following complete list of late night menus so you can be sure to find something to eat regardless of the time of the day. If a restaurant routinely keeps their kitchen open past 10 p.m. that qualifies it for our late night eats list: