If you're wondering where to get the best breakfast in Salt Lake City, look no further. We've got more breakfast menus on our site than you can shake a handful of bacon at. Our breakfast menus feature restaurants North to South covering every popular breakfast dish you can think of.
Benedicts, omelettes, bacon, mimosas and more, its all here. And then some. We've also included a list of breakfast menus that cover more diverse options. What about Mexican cuisine for breakfast, how about Lebanese or Greek?
Around Eatery menu
Around Eatery offers "soups, salads and sandwiches inspired from around the world" and does so from two locations; one in Olympus Hills and one in Lehi. The SLC outlet is open seven days a week for breakfast (7am), lunch and dinner. The following Around Eatery menu was converted from a ... Read more about this restaurant...
Billy B's Hash House menu
New in 2017, in their own words, "Classic comfort cuisine with a gourmet twist. Using fresh ingredients and serving the Utah with multiple locations in Midvale and Layton." Also coming soon, downtown SLC, Sandy and Park City locations. The following Billy B's Hash House menu is dated November 2017: The above ... Read more about this restaurant...
Blue Plate Diner menu
The East side's Blue Plate Diner is an American style restaurant that serves breakfast all day long, not to mention lunch and dinner too. Open 7 days a week, from 7 am until 9 pm the menu is packed with comfort food classics. There's also plenty of vegan ... Read more about this restaurant...
Citris Grill menu Open 7 days a week from 8 a.m. this popular cafe offers menus for every meal, brunch, breakfast, lunch and dinner. Now relocated from 33rd to Wasatch Boulevard, Citris Grill remains a locals hotspot. For 50% off at Citris Grill, check out this Groupon offer. The following Citris Grill menu ... Read more about this restaurant...
Coachmans Dinner & Pancake House menu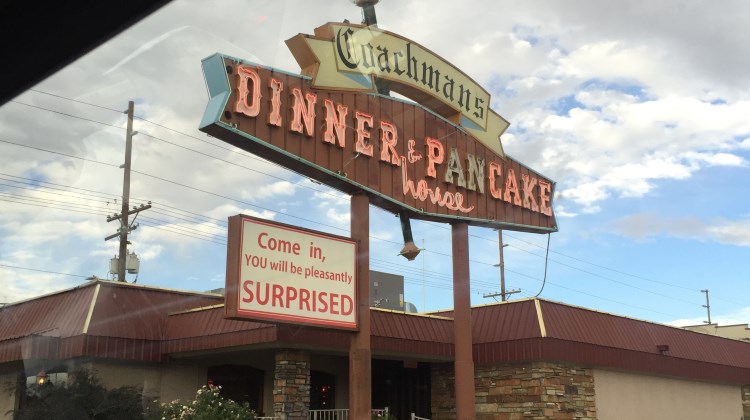 Open seven days a week, for breakfast, lunch and dinner till late. Coachman's is the classic American restaurant sporting a comfort food menu that is sure to please everyone. The extensive menu lists everything from fried chicken to liver and onions to bread pudding. Tip: Don't forget ... Read more about this restaurant...
Feldman's Deli menu
If you're looking for the finest sandwiches in SLC, heck all of Utah, you needn't look further than Feldman's Deli. The menu is build around mammoth sandwiches, just like from back East. Indeed, the restaurant imports its authentic deli meats like pastrami and corned beef from NYC. ... Read more about this restaurant...
Laziz Kitchen menu
Laziz Kitchen is the work of Moudi Sbeity and Derek Kitchen. Starting with their Laziz Foods brand in 2012 before opening this full service restaurant in 2017 in the up and coming Central 9th neighborhood. The focus is Lebanese cuisine and showcases lots of Laziz products. The following Laziz ... Read more about this restaurant...
Over The Counter Cafe menu
SLC Ever since 1983 Over The Counter Cafe has been delighting Millcreek locals with stellar breakfast fare. The cafe's approach to their menu explains their long lived popularity, much is made in house with care and love. Coupled with a wallet friendly menu and it's hard to beat if you're ... Read more about this restaurant...
Ruth's Diner menu
What more can be said about the institution that is Ruth's Diner. Crowds stream out of the doors of this Emigration Canton classic seven days a week. Breakfast, lunch, dinner, a pretty patio in the Summer and Spring, a full liquor menu, you name it – this is the ... Read more about this restaurant...
Ryan's Bagel Cafe menu
For breakfast and lunch Ryan's Bagel Cafe in Sandy has all you need: bagels, coffee, smoothies, sandwiches – and if you need – free WiFi. The following Ryan's Bagel Cafe menu was taken by a reader of the site un Summer of 2016 Ryan's Bagel Cafe 9460 S Union Sq, # 150, Sandy, ... Read more about this restaurant...
Sharon's Cafe menu
Sharon's Cafe in Holladay offers up a range of tasty cafe classics – with one particularly special headline item – breafkast anytime! The following menu scan was take in early 2014: Sharon's Cafe 2263 Murray Holladay Rd, Salt Lake City, UT 84117 (801) 278-9552 Read more about this restaurant...
Sweet Lake Biscuits & Limeade menu
This popular farmer's market vendor made the leap to bricks and mortar in mid 2016; with the opening of their new sit down restaurant, diners don't have to wait until the weekly market to sample their hearty fare. Specializing in, yep you guessed it, traditional style biscuits and gravy ... Read more about this restaurant...
Taco Taco menu
Taco Taco in downtown Salt Lake City comes from the same folks behind the popular Camella's Italian restaurant, in fact it's right next door. The concept, taco cart style dining, in a more upscale sit down restaurant. For the full scoop on Taco Taco though check out Heartbeat Nosh's ... Read more about this restaurant...
The Other Place restaurant menu
One of the best breakfast spots in Salt Lake City hands down. Friendly, affordable and fast – oh – and a menu that covers all the American and Greek comfort food classics Pictured above, the Chef's Breakfast; why choose from your choice of sausage or bacon or ham or gyro meat ... Read more about this restaurant...
The Park Cafe menu
Adjacent to Liberty Park, The Park Cafe has been serving breakfast for more than 30 years, ever since 1984 in fact. As well as breakfast classics the restaurants also serves up brunch and lunch too. The following Park Cafe menu was converted from a PDF on the restaurant website ... Read more about this restaurant...
Twin Suns Cafe menu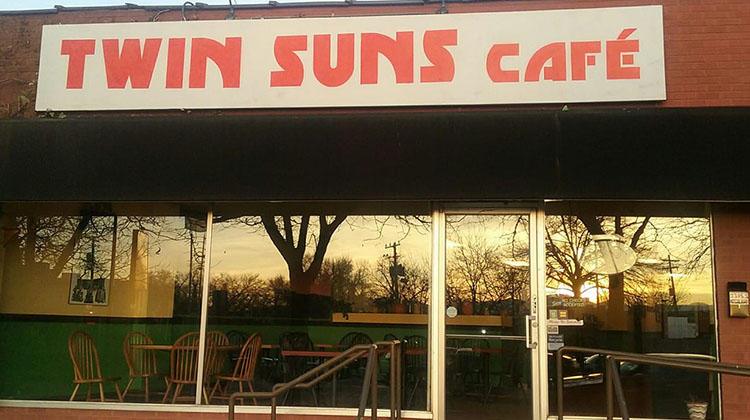 Twin Suns Cafe replaces the former Rocky Mountain Grill restaurant in the center of Sugar House. At first glance you'd think this was a classic American style diner. But dig a little deeper into the menu items and you'll find chef Daniel's love for the popular movie Star ... Read more about this restaurant...
If you'd like to be the featured business at the top of this page, you can advertise with us from just $25 per month.